#06210.08.17Duration: 22:29
Alireza Jahanbakhsh is an Iranian professional footballer who plays for Eredivisie side AZ Alkmaar and the Iranian national team as a right and left winger. He represented Iran at the 2014 FIFA World Cup and the 2015 AFC Asian Cup. Jahanbakhsh also represented Iran at the U20 and U23 levels.
In 2014 Jahanbakhsh was voted the second greatest young talent of the 2013–14 Eredivisie season. In 2015 Jahanbakhsh was voted as the best player of the Eerste Divisie for the 2014–15 season.
Panelists:
Pasha Hajian
—
@PashaHajian
Founder of Gol Bezan Podcast | Manchester United and Team Melli supporter| University of Florida alumni | J.D. candidate at University of California Davis, School of Law 
Country of residence: U.S.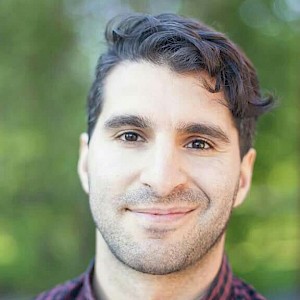 Pezhman Pars
—
@Iranskfotboll
Writer of articles about Iranian football on svenskafans.com. Tweets and writes in Swedish.
Country of residence: Sweden