#14105.09.21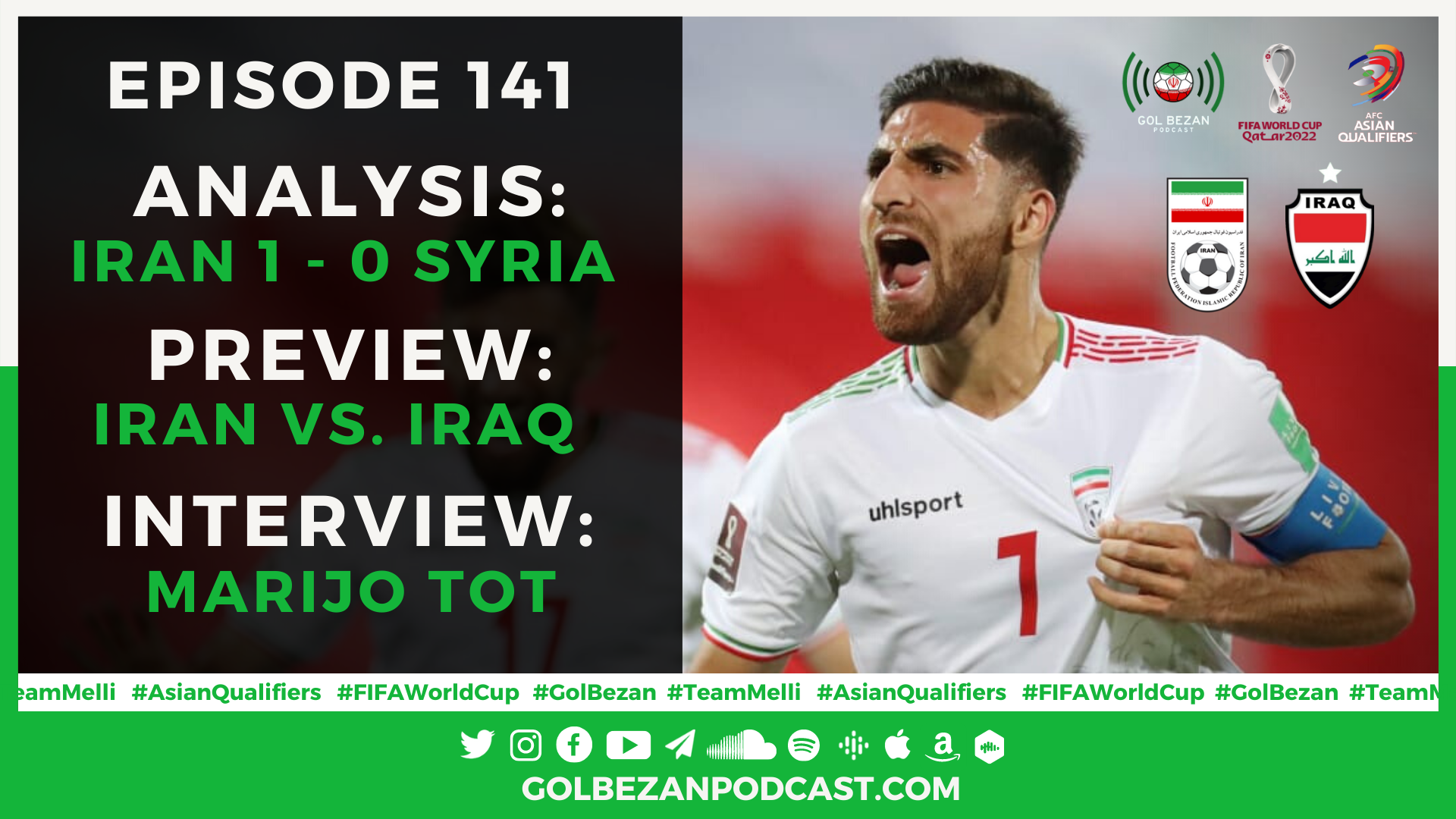 Host Sina Sadrzadeh with panelists Arya Allahverdi & Mohammed Ardalani discuss and analyse the Iran vs Syria match, which ended 1 - 0 to Team Melli. As well as previewing the Iran vs Iraq match on September 7th at Khalifa International Stadium (see times below). We hear from Iran's assistant coach, Marijo Tot, who was leading the team at Azadi Stadium, he answered questions on the decisions he made for the match and more. Finally, we spoke with Syrian football journalist, Wael Azbezreh from beIN Sports who gave his thoughts on the match and we hear from Iraq Football Podcast's Hassanane Balal who previewed Tuesday's match.
Match Info:
Ranking: Iran (26), Iraq (70)
Time: 10:30 PM (Tehran), 7:00 PM (London), 2:00 PM (New York), 11:00 AM (Los Angeles)
Follow us on social media @GolBezan, leave a like/review & subscribe on the platform you listen on - YouTube, Spotify, iTunes, Google Podcasts, SoundCloud, Amazon, Castbox.
Host: Sina Sadrzadeh
Panel: Arya Allahverdi & Mohammed Ardalani
Guests: Marijo Tot, Wael Albezreh & Hassanane Balal 
Editor: Samson Tamijani
Graphic: Mahdi Javanbakhsh
Intro Music: CASPIAN by ASADI @dannyasadi
smarturl.it/CASPIAN
Outro Music: K!DMO @kidmo.foreal
Panelists: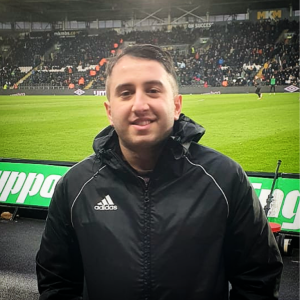 Arya Allahverdi
—
@Arya_Allahverdi
Team Melli fanatic, born in Glasgow, Scotland. UEFA B Licence Coach with an Honours Degree in Sports Coaching.
Country of residence: England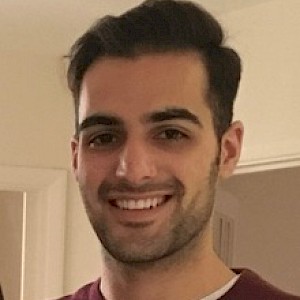 Sina Sadrzadeh
—
@IranFooty
Sina joined Gol Bezan in 2020 as a podcast host. He hosts his own podcast called The Millennial Entrepreneur Podcast
Country of residence: England