#17201.11.22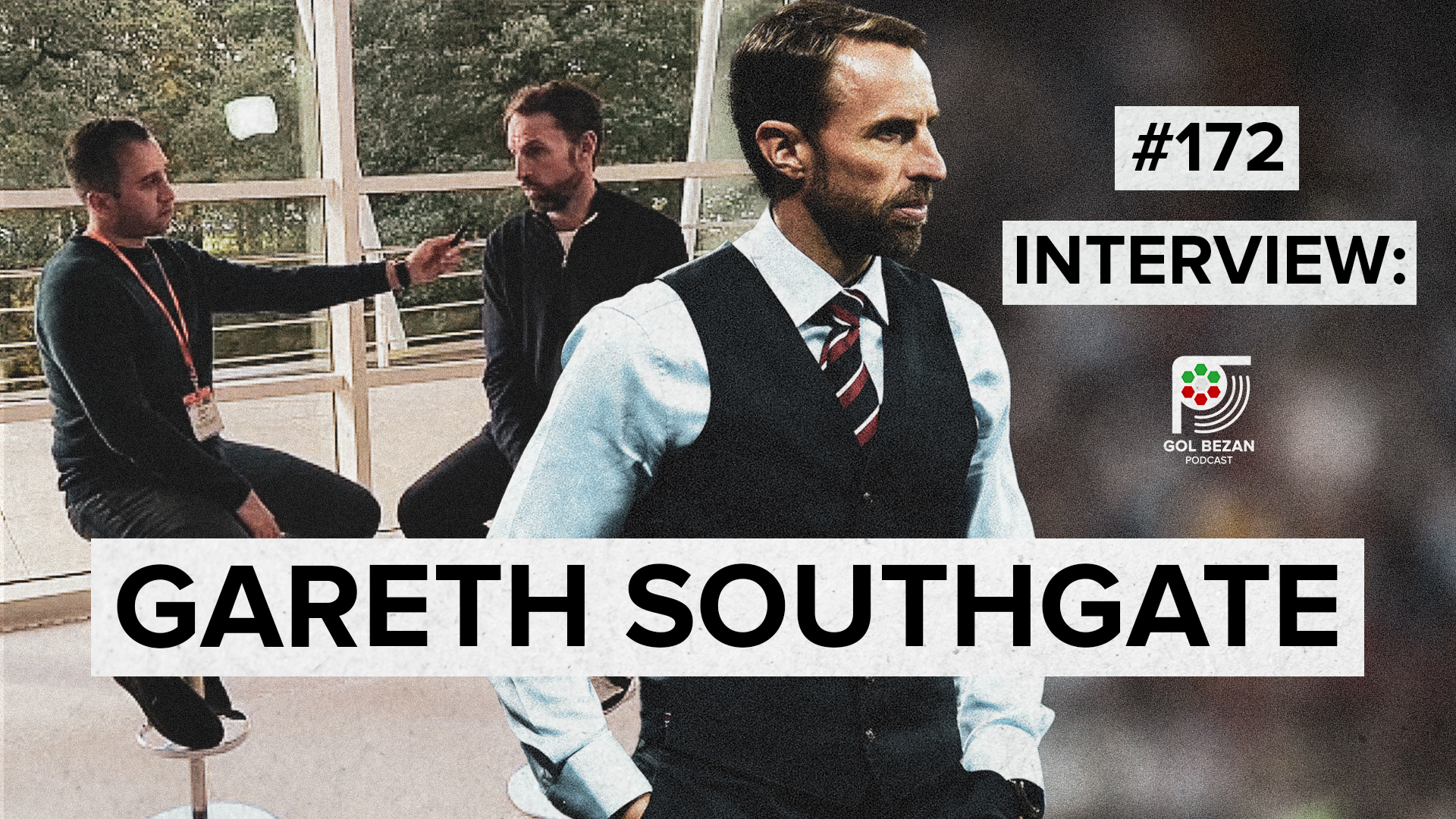 Exclusive Interview with Gareth Southgate, head coach of the England national team. Gol Bezan's Arya Allahverdi & Sina Saemian were invited to St. George's Park by the English Football Association for an International Media Day ahead of the 2022 FIFA World Cup in Qatar.
This interview was recorded on October 5th, however the English FA embargoed this until November 1st. Apologies for the sound quality, the microphone we used did not work and the audio is coming from the camera. We have tried our best to fix it.
مصاحبه اختصاصی با گرت ساوتگیت سرمربی تیم ملی انگلستان. آریا الله‌ وردی و سینا صائمیان از گل بزن از سوی فدراسیون فوتبال انگلستان برای روز جهانی رسانه در مسیر جام جهانی فوتبال 2022 قطر به سنت جورج پارک دعوت شدند
این مصاحبه در تاریخ 13 مهر ضبط شده است، اما فدراسیون فوتبال انگلستان تا 10 آبان اجازه پخش این ویدئو را نداد. بابت کیفیت صدا پوزش می طلبم میکروفونی که استفاده کردیم کار نکرد و صدا از دوربین پخش می شود. ما تمام تلاش خود را برای رفع آن انجام داده ایم
Follow us on social media @GolBezan, leave a like/review & subscribe on the platform you listen on - YouTube, Spotify, Apple Podcasts, Google Podcasts, SoundCloud, Amazon, Castbox.
Host: Arya Allahverdi
Guest: Gareth Southgate
Editor: Samson Tamijani
Graphic: Mahdi Javanbakhsh
Camera: Sina Saemian
Outro Music: K!DMO @kidmo.foreal
Panelists: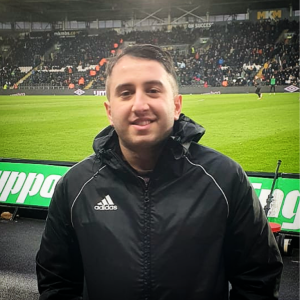 Arya Allahverdi
—
@Arya_Allahverdi
Team Melli fanatic, born in Glasgow, Scotland. UEFA B Licence Coach with an Honours Degree in Sports Coaching.
Country of residence: England