#17518.11.22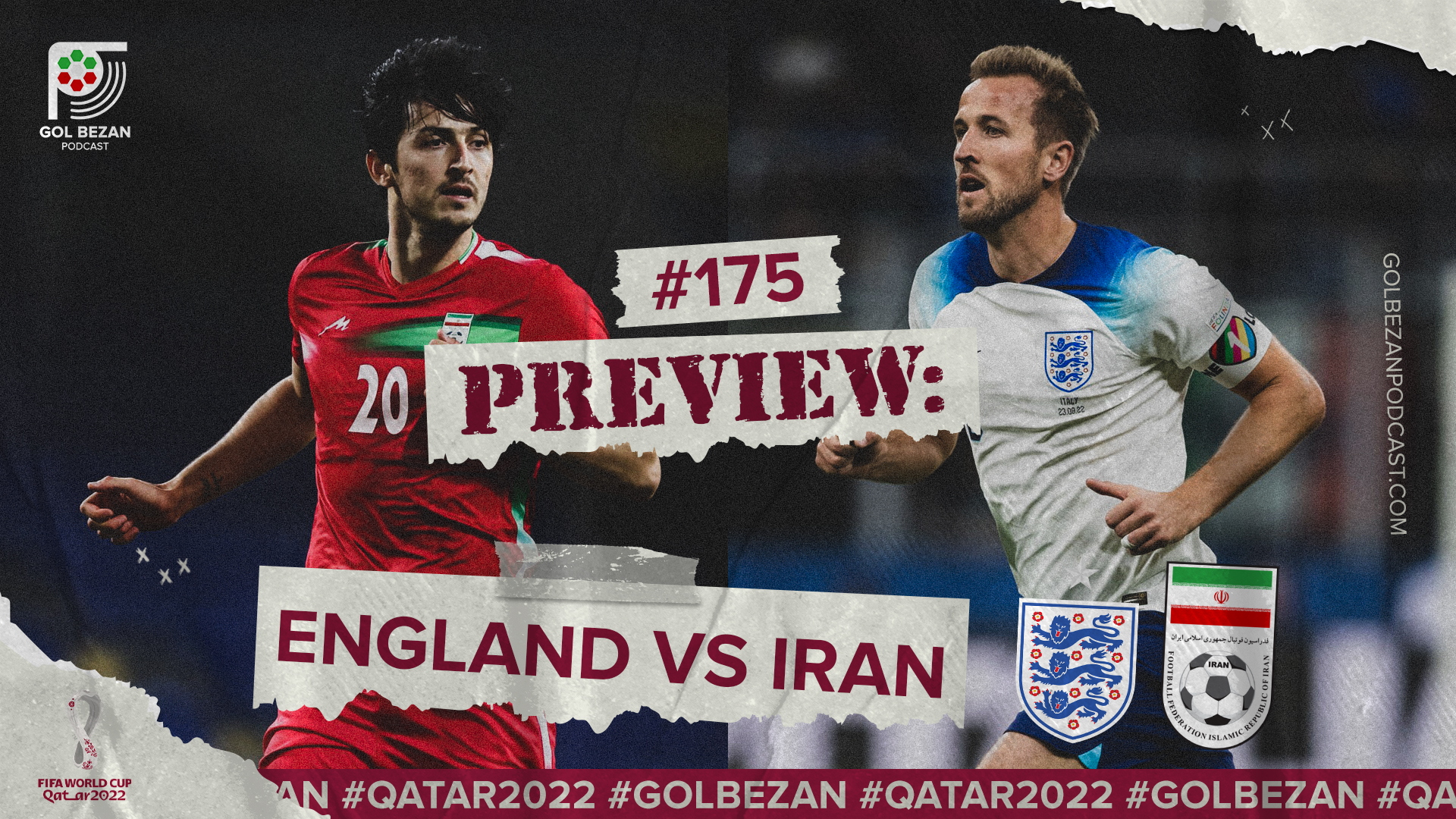 Host Samson Tamijani with panelists Sina Saemian, Arya Allahverdi & Daniel Kayal discuss and preview the first Group B match for Iran at the 2022 FIFA World Cup against England on November 21st at the Khalifa International Stadium (see times below). We also discussed the controversies surrounding the team in the past few days in the lead up to Qatar 2022 with the Team Melli players meeting the country's president, comments Carlos Queiroz made in his first press conference in Doha and the players posing for their official World Cup photographs.
The episode will feature some questions Arya asked Carlos Queiroz in Vienna before the Uruguay friendly and we spoke with senior writer at ESPN, Mark Ogden, who gave his thoughts on the match and what we can expect from the England national team.
Match Info:
Ranking: Iran (20), England (5)
Time: 4:30 PM (Tehran), 1:00 PM (London), 2:00 PM (Berlin), 8:00 AM (New York), 5:00 AM (Los Angeles), 4:00 PM (Doha)
Follow us on social media @GolBezan, leave a like/review & subscribe on the platform you listen on - YouTube, Spotify, Apple Podcasts, Google Podcasts, SoundCloud, Amazon, Castbox.
Host: Samson Tamijani
Panel: Sina Saemian, Arya Allahverdi, Daniel Kayal
Guest: Mark Ogden
Editor: Samson Tamijani
Graphic: Mahdi Javanbakhsh
Intro Music: TENDER @tenderofficialmusic
Outro Music: K!DMO @kidmo.foreal
Panelists: