#18120.03.23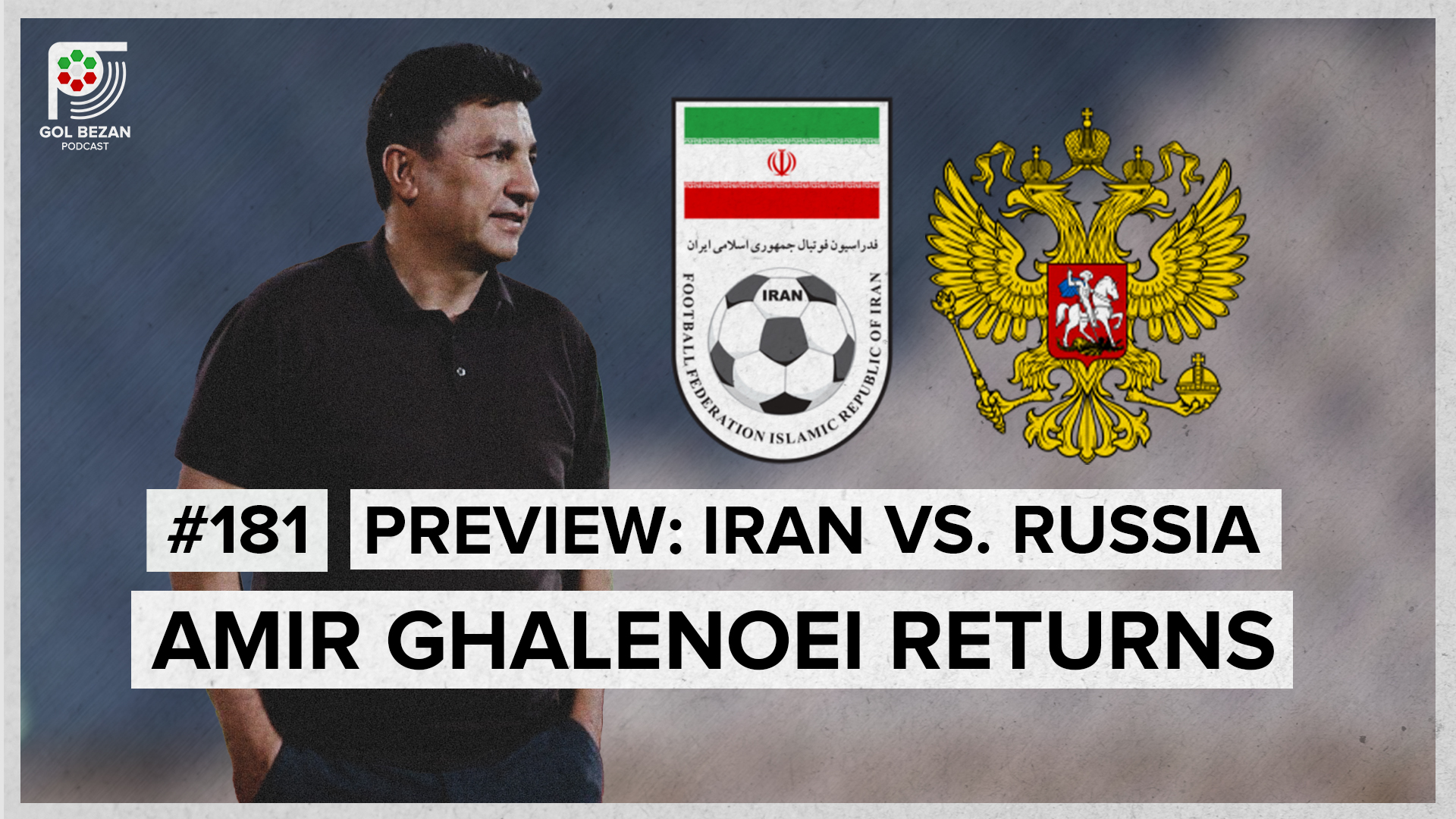 Host Sina Sadrzadeh with panelists Sina Saemian and Pezhman Pars discuss the return of Amir Ghalenoei as head coach of Team Melli and the recent squad list that has been called up for the friendly matches against Russia and Kenya. We preview Iran vs. Russia on March 23rd at Azadi Stadium in Tehran (see times below) with Arya Allahverdi speaking to Russian football expert Andrew Flint who gave his thoughts on the match and what we can expect from the Russian national team.
Match Info:
Ranking: Iran (24), Russia (37)
Time: 8:30 PM (Tehran), 5:00 PM (London), 6:00 PM (Berlin), 1:00 PM (New York), 10:00 AM (Los Angeles)
Follow us on social media @GolBezan, leave a like/review & subscribe on the platform you listen on - YouTube, Spotify, Apple Podcasts, Google Podcasts, SoundCloud, Amazon, Castbox.
Host: Sina Sadrzadeh
Panel: Sina Saemian & Pezhman Pars
Guest: Andrew Flint (spoke with Arya Allahverdi)
Editor: Samson Tamijani
Graphic: Mahdi Javanbakhsh
Intro Music: CASPIAN by ASADI @dannyasadi
smarturl.it/CASPIAN
Outro Music: K!DMO @kidmo.foreal
Panelists: