#17415.11.22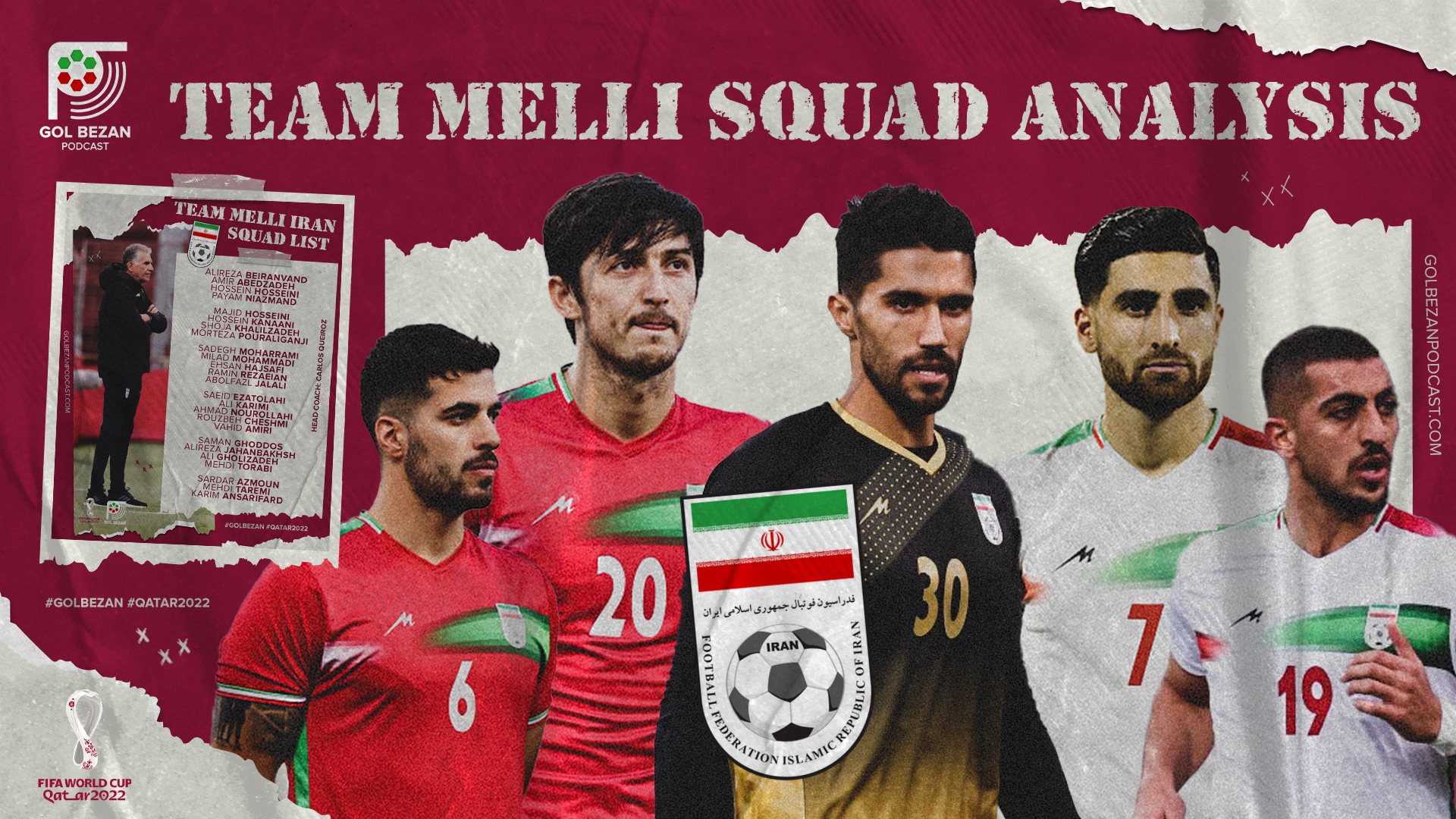 Host Sina Sadrzadeh with panelists Arya Allahverdi, Sina Saemian & Sahand Salari discuss and analyse the Team Melli Iran squad selected by Carlos Queiroz ahead of the 2022 FIFA World Cup in Qatar. Also we preview the final the preparation friendly match against Tunisia on November 16th in Doha (see times below). This match will be played behind closed doors and it will not be broadcast on TV. We spoke with Tunisian journalist for BBC Africa, Souhail Khmira, who gave his thoughts on the match and what we can expect from the Tunisian national team.
Match Info:
Ranking: Iran (20), Tunisia (30)
Time: 4:00 PM (Tehran), 12:30 PM (London), 1:30 PM (Berlin), 7:30 AM (New York), 4:30 AM (Los Angeles), 3:30 PM (Doha)
Follow us on social media @GolBezan, leave a like/review & subscribe on the platform you listen on - YouTube, Spotify, Apple Podcasts, Google Podcasts, SoundCloud, Amazon, Castbox.
Host: Sina Sadrzadeh
Panel: Arya Allahverdi, Sina Saemian, Sahand Salari
Guest: Souhail Khmira
Editor: Samson Tamijani
Graphic: Mahdi Javanbakhsh
Carlos Queiroz Press Conference: youtube.com/watch?v=cBuxBkq7c2o
Intro Music: CASPIAN by ASADI @dannyasadi
smarturl.it/CASPIAN
Outro Music: K!DMO @kidmo.foreal
Panelists: