14.06.22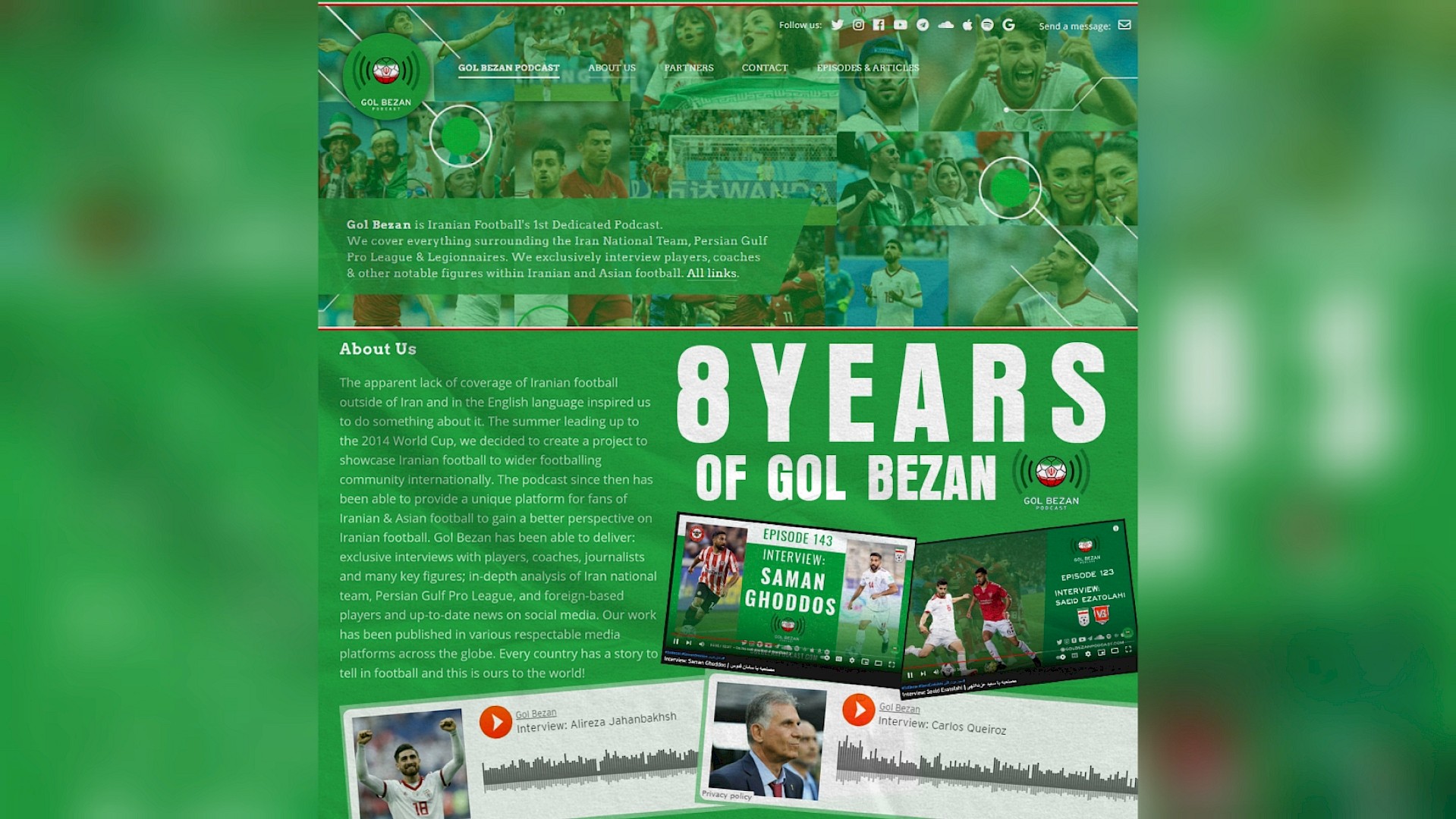 8 YEARS OF GOL BEZAN
Gol Bezan celebrates it's 8th year!
The podcast started on 14/06/2014 with episode 'World Cup 1'. 165 episodes later...
We are immensely proud of how far it has come, the amazing people we've met & the community it has created.
Our mission has always been to showcase Iranian football to wider international footballing community.
We've been able to interview highly respected people in football, however without the enthusiasm of those who have contributed to Gol Bezan, these wouldn't be possible.
Lastly, thank you to all our listeners, followers and subscribers who have always given us unwavering support which has encouraged us to keep going for 8 years! We'll continue to keep bringing you content...
Hopefully for many more years to come!