25.03.22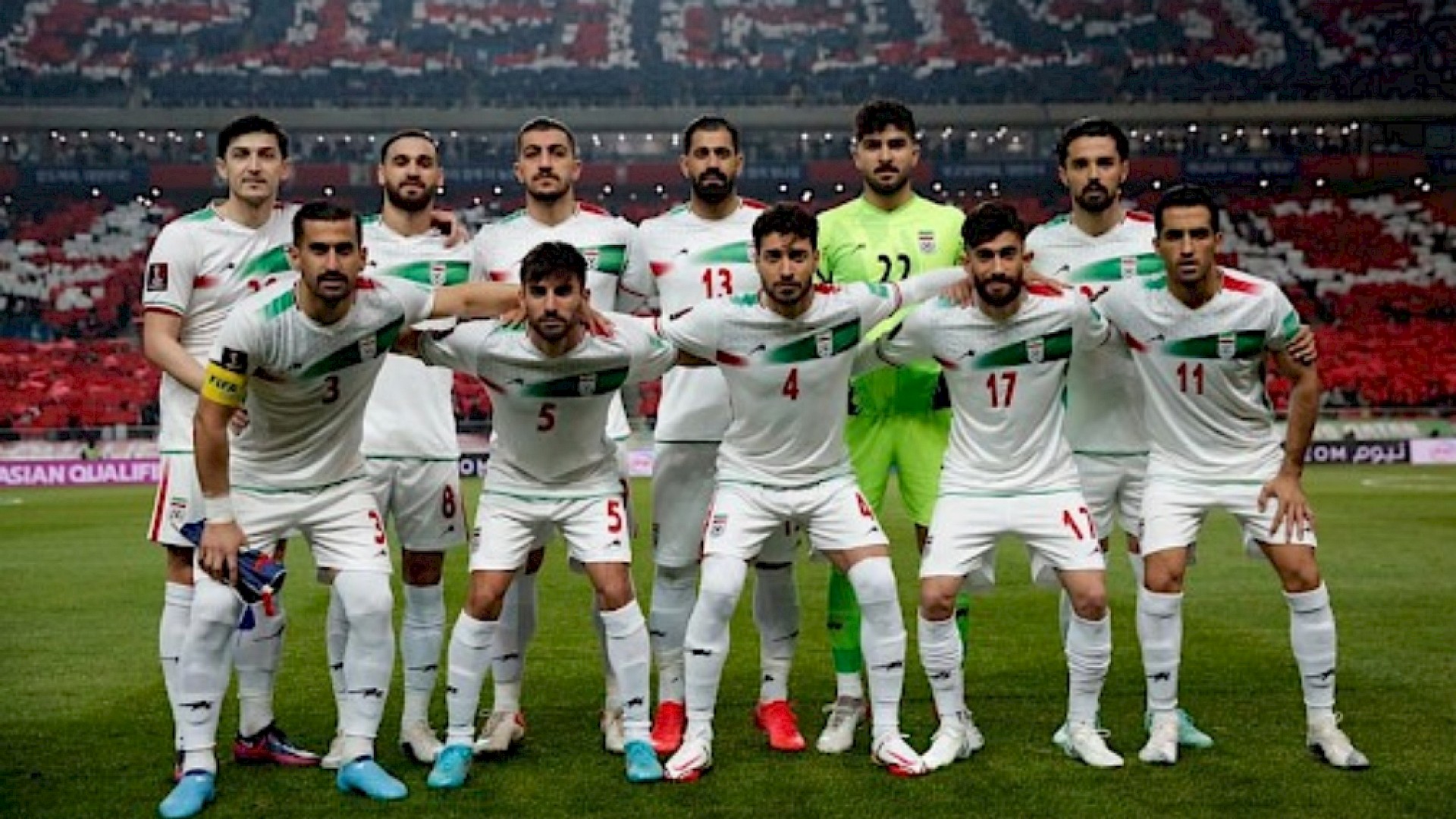 Written by Sahand Salari
Edited by Samson Tamijani
4 Takeaways From Team Melli's Defeat in Seoul
For the first time in 11 years, the Iran national team suffered defeat against one of its biggest rivals, South Korea. Following a comprehensive loss in Seoul, Team Melli surrendered first spot in the group and all but squandered chances of achieving a Pot 2 seeding for the upcoming World Cup in Qatar. While the absences of key players such as Taremi, Moharrami, Ezatolahi, Ghoddos and Jahanbakhsh severely handicapped Dragan Skočić's men, the performance shown Thursday brings to the surface far deeper concerns that will undoubtedly put pressure on the coaching staff and players in the buildup to the World Cup.
1. Questionable Personnel
With the absences of Ezatolahi and Moharrami due to suspension known for months, a replacement defensive midfielder and right back were of urgent priority for the match versus South Korea. The favorite for the right back spot, Saleh Hardani, has been in impressive form following his transfer from Foolad to Tehran giants Esteghlal. Having deputized for Moharrami throughout qualification, it came as a shock to many when Hardani was dropped from the squad altogether. This pattern of confusing personnel selection could also be seen in the continued exclusion of in-form, veteran defensive midfielder Omid Ebrahimi. In his place, the inclusion of internationally-irrelevant Kamal Kamyabinia (who has not shown anything of special note for his club in many years) seemed to have handicapped Skočić even before the starting 11 was announced.
However questionable his initial squad may have been, even his most ardent supporters would struggle to explain the starting 11. The return of Milad Mohammadi, whose previous performances in the national team had seen him replaced by the likes of Vahid Amiri and Omid Noorafkan, proved to be a major liability. The AEK Athens man's performance was so poor that Skočić was forced - not for the first time - to remove him at the half. On the opposite side, Shoja Khalilzadeh acquitted himself well defensively for 40 minutes, but his questionable fitness meant his level dropped until his eventual substitution on the stroke of half time. In his place, Aref Gholami made his debut at right back and looked highly uncomfortable out of his regular central role. Both Khalilzadeh and Gholami looked weak in possession and caused countless turnovers. Here, Skočić's refusal to prepare and play an orthodox right back cost the team dearly.
In midfield, Skočić's selection of Omid Noorafkan, who has not played that position since a failed stint in Charleroi three years ago, was particularly problematic. Unable to provide a reliable defensive shield or help keep possession, Noorafkan looked badly out of his depth. Beside him in the midfield was Ehsan Hajsafi, another left back placed in a central midfield role who severely limited the team's offensive capabilities. It was Hajsafi's failure to square the ball for a wide-open Ali Gholizadeh in the opening minutes that deprived Team Melli of a critical early goal. His performance subsequently got worse, forcing Skočić into another early sub.
By playing a combination of out-of-form and inexperienced players in new positions together for the first time, Skočić disrupted the stability of the team and created problematic situations that he had to address within the first hour. This wasted precious time and handed initiative to the Koreans, who upon realizing the inherent weakness of Iran's side, ramped up the pressure and finished off the match.
2. Unclear Tactics, Failure to Adapt to Different In-Game situations
Following a promising opening 15 minutes where Team Melli pressed high and created multiple dangerous turnovers deep inside Korean territory, Skočić's men suddenly decided to drop into an extremely low block, encouraging the Koreans to try and break them down. The failure of the midfield line to initiate quick transitions from this low block to unlock the speed of Gholizadeh and Azmoun on the counter attack meant that the hosts felt free to push higher up the field. Often when Iranian defenders did take control of the ball, the midfield failed to provide appropriate passing angles and outlets to progress possession, leading to a series of dangerous turnovers. The roles of the individual midfielders were poorly designated, with none of Noorafkan, Nourollahi, Hajsafi, or Amiri providing stability in possession, smart defensive positioning, or offensive creativity.
After conceding the first goal, the coaching staff had 15 minutes to reassess before sending out the team for the second half. Whatever was said at half time was clearly insufficient, as the team looked much worse after the break, looking even more vulnerable defensively and equally toothless going forward. Critically, the team seemed woefully ill-equipped to respond to going behind. Skočić spent far too long adding another forward to the mix, and by the time he finally found the courage to do so the game was already lost. While individual errors did not help, it is undeniable that many of those making the mistakes should have been given more protection both with and without the ball. Such tactics are dictated by the coach and their absence is the cause for concern.
3. Isolation of Sardar Azmoun
Despite not being in the best of form following his recent return from injury and illness, Azmoun is still one of the team's two top class players along with the absent Mehdi Taremi. Ensuring that his potential is maximized is clearly one of the keys for Team Melli every time they take the pitch. While Azmoun has bailed out Skočić on multiple occasions in recent months, Thursday he was left isolated and uninvolved. Nourollahi and Hajsafi often failed to recognize Azmoun's movements in behind the Korean defense, and the lack of another body near Sardar meant that his ability to win aerials and knock the ball down for others was severely limited. It was only after the introduction of Hull City youngster Allahyar Sayyadmanesh that Azmoun looked more like his usual self. He first initiated a brilliant double movement to free himself from his marker and get on the end of Allahyar's accurate cross, before subsequently producing an excellent flick-on that put the youngster clean through on goal. Given Taremi's absence, ensuring that Azmoun had the support to keep possession, relieve pressure on the back line, and spring dangerous situations on the counter was critical, and something that the coaching staff badly failed to deliver.
4. Lack of Player Development
Perhaps the most damning element of Thursday's defeat was the fact that many saw it coming. An overreliance on the partnership of Taremi and Azmoun, and a clear lack of depth in central midfield and both full back spots was badly exposed by the Koreans…but it wasn't exactly a surprise. While Skočić has produced a solid run of results against some of Asia's weakest sides, he has failed to properly integrate promising players such as Sayyadmanesh, Alipour, Mohebi, Hardani, Mehdipour, and Yasin Salmani to the national team setup despite the warning signs that their services would be required soon. When he was forced to rely on some of these alternative options in a big game they were woefully unprepared, and Skočić further compounded the issue by including many out of position players instead. This failure to build up a group of emerging, in-form options behind the team's core means that Iran are continuously only a few absences away from complete breakdown. Such a situation is hardly healthy heading into a world cup where world class performances will be required every few days.
In the leadup to the 2018 World Cup, then-Head Coach Carlos Queiroz sensed potential weakness from his first-choice center back and captain Jalal Hosseini, and pivoted to testing alternatives throughout later qualification matches and friendlies. These included the likes of Mohammad Ansari, Rouzbeh Cheshmi, and Majid Hosseini. He repeated this process in the midfield zone when selecting the ideal partner for Saeid Ezatolahi, with Omid Ebrahimi, Akbar Imani, Ahmad Abdollahzadeh, and Ehsan Hajsafi all given chances before the eventual options were settled upon. Even on the right side, Vouria Ghafouri was given ample opportunity to challenge Ramin Rezaeian. Eventually, the likes of Cheshmi, Ebrahimi, and M. Hosseini emerged as some of the side's best performers by the time the World Cup rolled around. As they were introduced in stable situations, they were able to show themselves and adapt long before being thrust into high pressure atmospheres in Russia. Contrastingly, Skočić has wasted many months of such opportunities, instead sticking with players who consistently fail to show acceptable performances levels, or those that are highly susceptible to injury and loss of form.
In the eight months that remain before Qatar, the Croat and his staff will need to show a tremendous reaction and recognition of current shortcomings. Failure to do so means that an entire nation's dreams of making history will be solely reliant on the individual brilliance of an overused front two.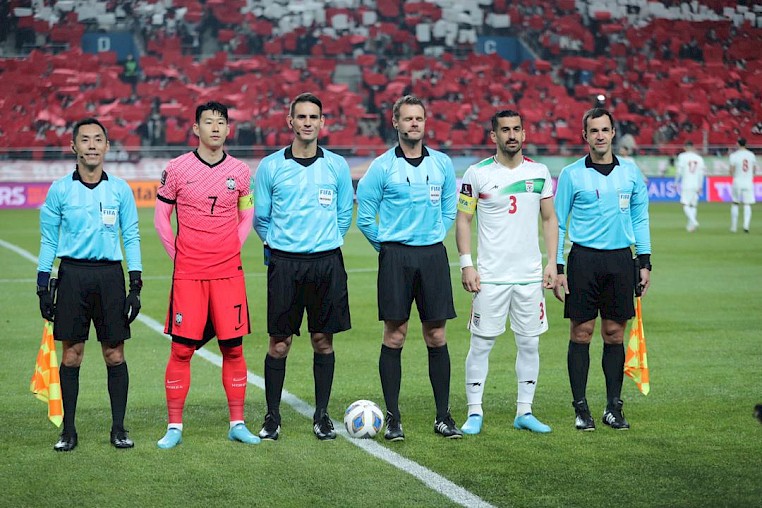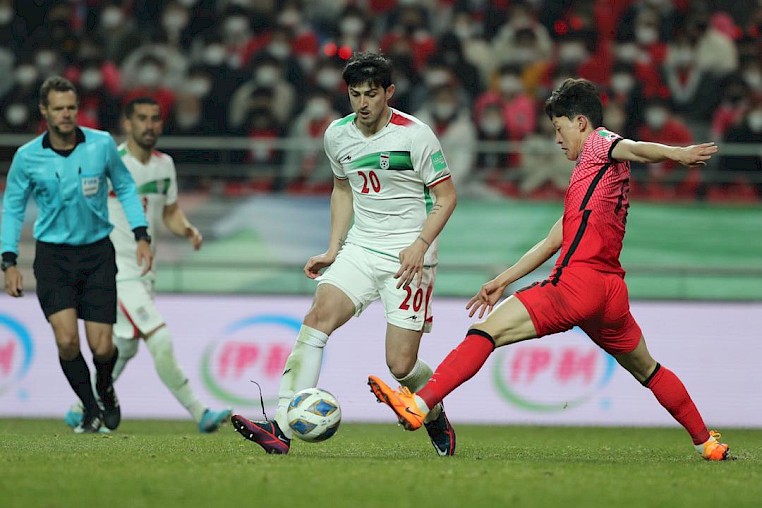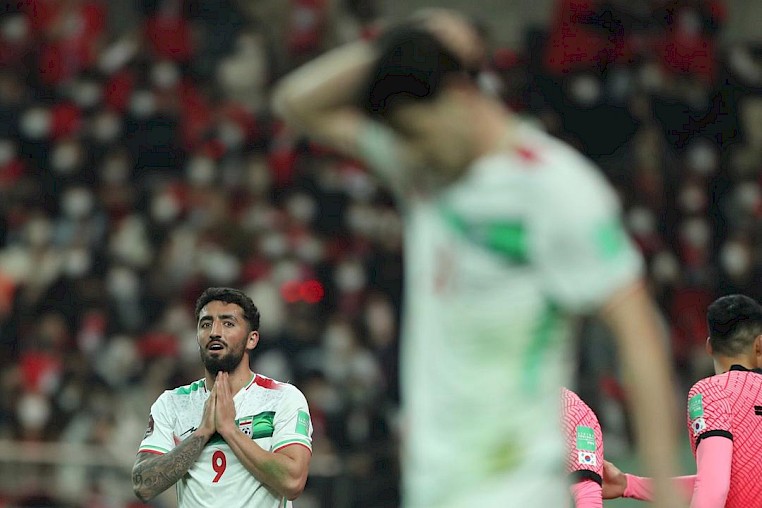 Photos: Farshad Abbasi