01.10.20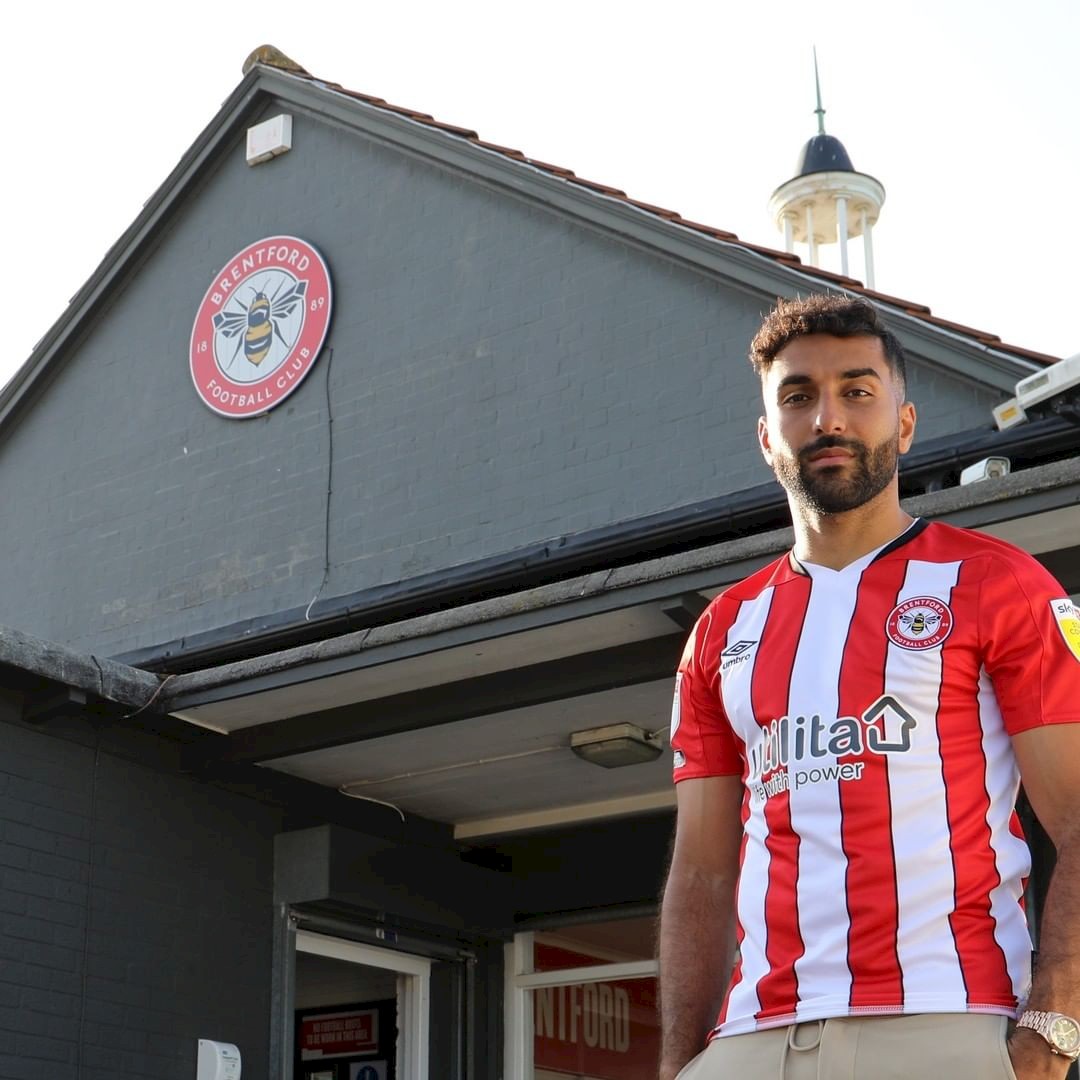 Interview conducted by Pezhman Pars - @Iranskfotboll
Saman Ghoddos became ready for the English Championship team Brentford FC during last week. The contract is for three years where the first year is a loan and the other two years an option to buy him out of his former club, Amiens, which plays in French Ligue 2 after the forced relegation from Ligue 1 due to the pandemic.
He tells Gol Bezan about the new club:
I know some things about Brentford since before, I have followed the team for a while and know that it is a very good team. I also know that the team work a lot with statistics and
numbers.
The goal is to get to the Premier League and it is very attractive. I will do my best to help the club qualify for the Premier League where we get to compete with the best in the world.

The move to west London means that he will be a club mate with the Swedish national team player Pontus Jansson. Pontus in particular has been of great help to Saman during the negotiations:

We talked every day, he has answered all my questions and helped me a lot. He talks very well about the club so I look forward to being a part of Brentford now, says Ghoddos.
Ghoddos moved from Swedish side Östersunds FK to Amiens 2018 and managed to net in the debut against Reims. His first autumn season at
Amiens was his best time at the club but not long after that he was sidelined by both injuries and a four-month suspension from FIFA due to
a breach of contract. When the pandemic caused the French league to be canceled with 10 rounds left, the French Football Association
decided to move Amiens down to Ligue 2 when the club was relegated.
That was one of the main reasons why Ghoddos decided to leave Amiens, even though he has fond memories of
his time there:
I will miss both Amiens, the fans and my teammates, there were many nice people I got to know there. I wish them luck and hope they can get up to Ligue 1 again soon.
The lot eventually fell on Brentford, who wanted to tie up with the Iranian already 1.5 years ago.
It feels good that they have kept an eye on me and know who I am, I think that can make it easier for me when I have to show the coach what I stand for.
In both Amiens and the national team, Ghoddos has kept a lot on the edges, and he says that he plays where the coach says he should play, but that he sees himself as a natural No. 10 player.
Ghoddos is in today's squad that meets Fulham away in the Carabao Cup, or the league cup as it is also called.
When it comes to the national team, Saman Ghoddos seems to have a good idea of how the players in Europe have performed. There are many talented Iranians in Europe, just
look at Mehdi (Taremi), Sardar (Azmoun), Kaveh (Rezaei), and not least Gholizadeh who have done really well in Charleroi.
He is speechless about Iran's former Belgian coach Marc Wilmots who held the post for only six months and lost his job after two straight losses in the World Cup qualifiers against Bahrain and Iraq.
I did not have much contact with Wilmots and his staff actually. There was talk that Hashemian might visit me.
When the national team gathers in October for two training matches against Uzbekistan and Mali, Saman Ghoddos is expected to be back in
the squad, although the official squad has not yet been announced:
I have been in contact with IFF lately, they have heard from time to time and checked the situation. I have also had contact with Skočić, he has checked the situation the most. I hope to be able to help the national team get to the World Cup.