04.06.18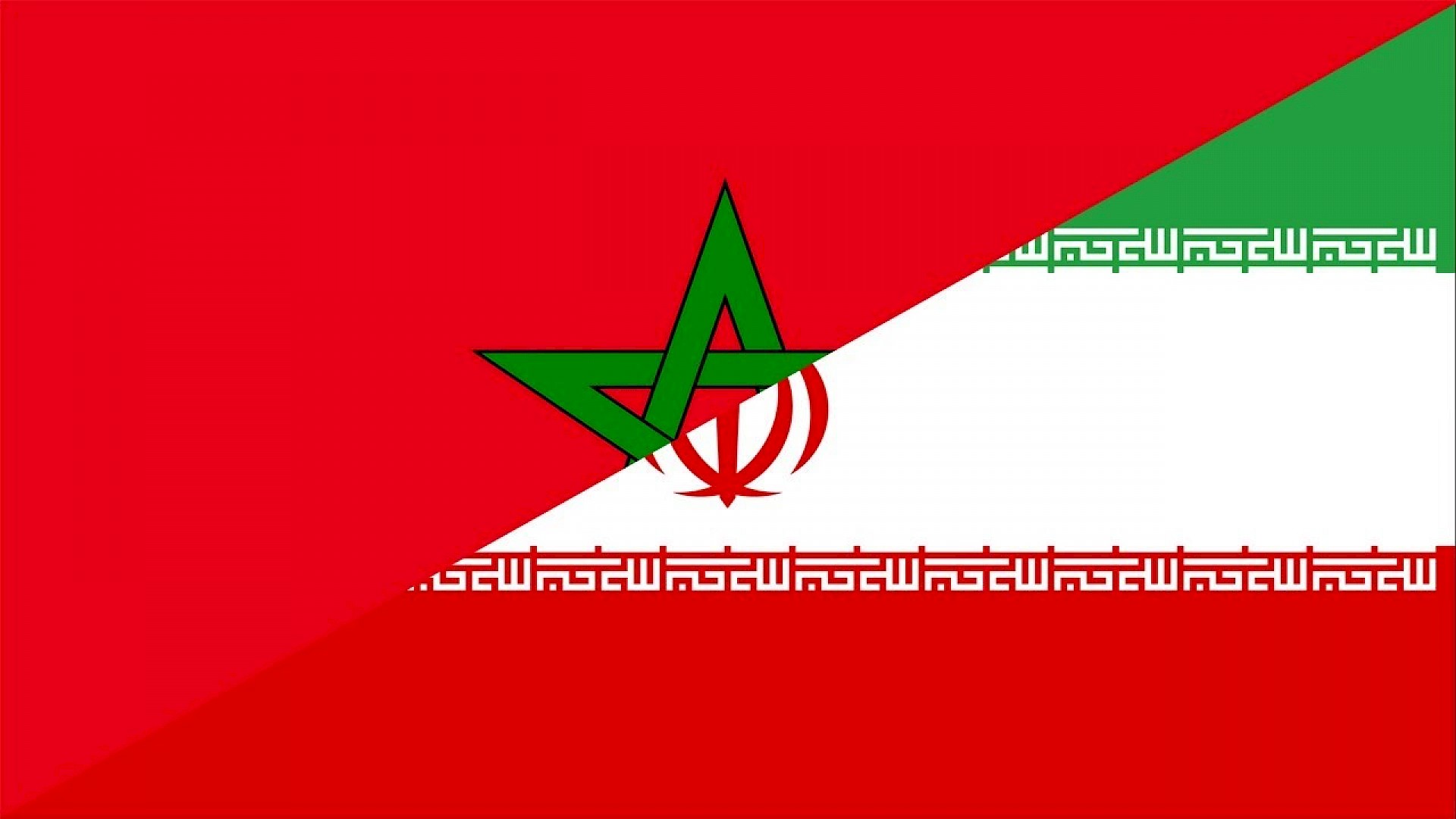 Atbin Moayedi
Iran's World Cup preparations are well underway with the final 23 players (plus one reserve player) currently training at the Beşiktaş training complex on the outskirts of Istanbul. The first match against Morocco is a crucial fixture where a loss, or even a draw, would all but extinguish Iran's hopes of progressing to the knockout round for the first time in its history. So with Spain and Portugal being the favourites in Group B, we take a look at how the two "underdogs" of this group compare against one another.
Physicality
Iran is the youngest team in Group B with an average age of 26 years and 6 months, compared to 26.9 years in the Morocco team.
Similarly, with an average height of 183.9 cm, Iran is also the tallest team in Group B. This compares to a similar, yet shorter, average of 183 cm in the Morocco squad. Former youth national team volleyball player Sardar Azmoun, who is perhaps one of the best headers of the ball in Europe, can pose a real threat throughout the World Cup campaign with his immense jumping and aerial ability.
Experience  
Where Team Melli have an advantage over its North African counterparts is in a more experienced squad, with an average of over 6 caps more than Morocco. What's more is that, whilst Morocco have qualified to their first world cup since 1998, Iran will have seven players who were in the squad in Brazil 2014 (all of whom got game time). This number includes recently crowned Greek Superleague champion Masoud Shoajei, who will be at his third World Cup having also featured in Germany in 2006.
The extent to which (if at all) this international experience will benefit Iran in this (and the other two group matches) remains to be seen. It should undoubtedly, or perhaps just hopefully, give these players added confidence.
Highly experienced Jalal Hosseini, who was captain in the qualification campaign and is Iran's fourth most highly capped player, missed out on a place on the plane to Russia – in what was perhaps the most controversial decision that Carlos Queiroz has made since becoming Iran manager in 2011. Will the former Real Madrid and Portugal manager come to rue this decision? What is certain, however, is that, with this exclusion and the inclusion of the promising, yet internationally inexperienced, Majid Hosseini (21), Queiroz is looking to the future.
Club Football
Carlos Queiroz has encouraged players and rewarded those who transferred to Europe and, over the last few years, Iran have made great progress when it comes to foreign-based players. Right winger Alireza Jahanbakhsh, having finished as the top scorer in the Dutch League with 21 goals (and 12 assists), is surely the best example of a relatively unknown Iran-based player who has now become a star, not only for Iran, but in Europe, after his move to NEC Nijmegen in 2013.
In my predicted starting line-up, there are only two players who play their club football in Iran, Alireza Beiranvand and Rouzbeh Cheshmi. Everyone else who are predicted to start, with the exception of Mehdi Taremi who plays in Qatar, play for European clubs.   
The Moroccans may have more players who play European club football in their squad, but the Iran squad, as I have previously argued, has a greater degree of tournament and World Cup experience, which will carry more weight than the location of players' clubs.
Where there is a great difference between players who play in Europe and those who play in Iran is in fitness levels. Queiroz has often, and fervently, criticised the fitness of players who play in the Iranian Premier League, but this should be remedied by the early start to World Cup preparations and the extra national team training camps that were put in place for domestic-based players.
Tactics
We are all aware of the defensive discipline and team cohesion instilled in Team Melli by Queiroz. Iran remained unbeaten and didn't concede a single goal in the final round of the qualification campaign until a 2-2 draw with Syria – and this was after qualification had already been sealed. Iran kept 12 consecutive clean sheets in over 18 hours of football and made history by setting a new record of 1,108 minutes without conceding a goal in World Cup qualifiers. This Iranian side is undeniably extremely hard to break down.
A defence that is hard to penetrate is something that Iran shares with Morocco who themselves kept a clean sheet throughout the final round of qualification. It is worth mentioning that this was across six qualification games compared to Iran's ten. However, considering Morocco were in a group with Ivory Coast, Mali and a Gabon team spearheaded by Arsenal's Pierre Emerick Aubameyang, this is an impressive feat nonetheless.
This defensive record is partially thanks to their captain and highly experienced centre back, Mehdi Benatia. The Juventus defender is the cornerstone of Hervé Renard's conservative style of football which, like Iran, relies on a strong and impenetrable defensive unit that is happy for the opposition to keep the ball by playing fast, counter-attacking football.
Because of these tactical similarities, it will be interesting to see how the teams decide to play and whether either manager will set the team up to play in a different way than usual. One thing that is clear, even though they, in contrast to Team Melli's Sardar Azmoun, do not have an out-and-out number 9 and goalscorer, is that this Morocco team cannot be underestimated.
Under the guidance of Renard, who won the Africa Cup of Nations with Zambia in 2012, Morocco will surely have a few tricks up their sleeve to deal with the solid Iranian defence. It is unlikely that this will be a high-scoring game and I believe that whoever score first will go on to be the likely winners of this all-important group-opening fixture, which is why I hope that Iran will – uncharacteristically - try to pummel Morocco with an unrelenting offensive display straight from kick off. What's more likely, is a higher defensive line that presses and tries to win possession higher up the pitch before counter-attacking.
Whatever the performance, in order to have any hopes of qualifying, Iran will need to come away from this match with a win. The confidence of going into the following two games against Spain and Portugal with three points in the bag, knowing that a single point thereafter can make Iranian football history, should be a huge motivator. This is a high-stake match, Team Melli must remain fully focused throughout.
The pragmatic in me is (very) cautiously optimistic. The fan and the 6-year-old kid in me that watched Iran beat the USA 2-1 in the 1998 World Cup, who gets more nervous before (and during) Iran matches than for any exam, job interview or date, feels, ahead of this match, a near-crippling mixture of excitement and dread.