19.09.17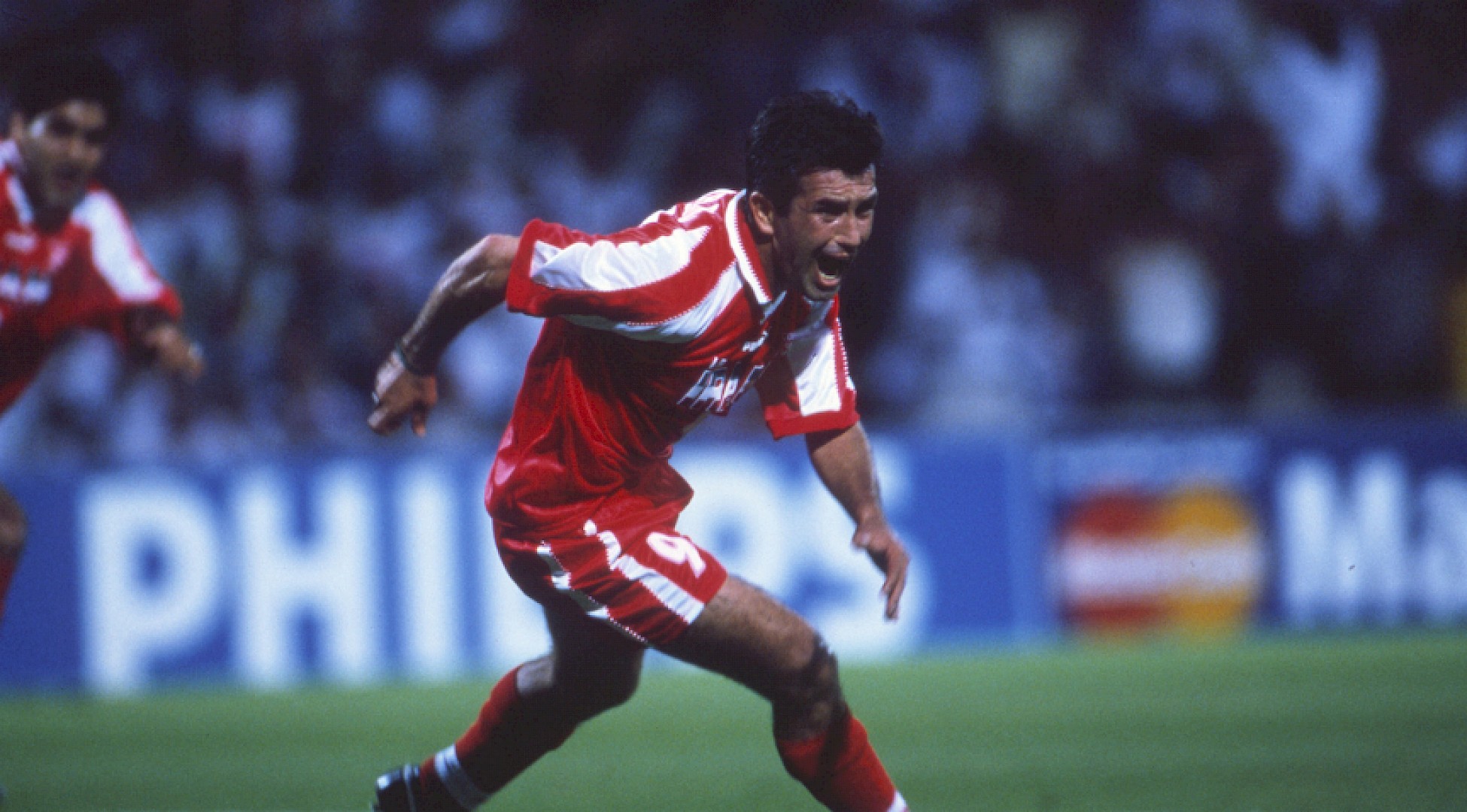 You could argue that the first football match that I ever watched was also the greatest football match in Iranian footballing history. It is one of my most vivid early memories. I was 6 years old and it was a late Swedish summer's evening. One of those evenings where it's just before twilight but the windows are still open due to the heat. I was in the living room with my parents eating zereshk polo ba morgh on the sofa (for those of you who don't know what that is, you should know). At any other time, the most remarkable thing about this would be the fact that my Iranian mother had allowed me to eat 'jeloye telvezion'. But this was not any other time. This was the day when Iran was playing the United States of America in a World Cup. 
It was only the second World Cup to which Iran had qualified at the time. The first World Cup since the Iranian Revolution in 1979 and the 8-year Iran-Iraq war that followed the year after, events which are, unfortunately and undeniably, the two most significant events in recent Iranian history. 
As Iran, wearing the red away kit, lined up against their American opponents, the stars were aligned for, not only a moment where sport shows its superiority over politics, but also for the eleven Iranian men standing on the pitch to etch their names into Iranian football folklore. All of these players were children at the start of the war that had crippled their country but were now representing their country on football's biggest stage. I would love to be able to say that none of the political nuances did not matter in the context of that football match. But it sure as hell did. Though I must admit that it would be a futile exercise to actually try to convey what it means to someone who is not Iranian, or at least is not close to one. 
I would be lying if I said that I remember most of the match. After all, I was 6 and distracted by a plate of my second favourite Persian dish (after Ghormeh Sabzi). In reality, the match has dwindled down to two memories. The first, the Iran captain, Ahmad-Reza Abedzadeh, shaking hands with the American captain and exchanging, what even to a 6-year old looked like a comically excessive set of gifts, before players from both sides, in an act of defiance against the political hatred between the two countries, joined together for a group photo. 
The second memory. Well. That takes us to something entirely different. Some could describe it as joyful. Others as the greatest, and most of all, satisfying goal of Iranian football. I would, beyond a shadow of a doubt, describe it as the single greatest moment of Iranian footballing history. To a 6-year-old, who's hair was cut by his mother (seemingly only using a pair of scissors and a bowl), fully engrossed in his saffron-rich meal, it was simply timeless. My father jumped up with sheer joy, grabbed me, gave me a huge kiss on the cheek and said 'ghorboonet beram'. I looked at the TV and remember seeing a black-haired man (none other than the great Hamid Estili) wearing a red over-sized football jersey with Iran written on the front, running towards the corner flag and waving his arms like a lunatic. I watch that goal on YouTube (as I have dozens of times) and, personal bias aside, I cannot help but struggle when I try to think of a time when a footballer has displayed a greater expression of pure joy on their face after scoring a goal. When Iran went on to win that World Cup group match, the team had realised the greatest achievement in Iranian football history. Perhaps, with the political undertones of the game, from which not even Harry Houdini could escape, it stands on the podium of Iran's greatest sporting achievements. 
Team Melli, having qualified for a consecutive World Cup for the first time in their history, now have the opportunity to surpass this achievement. How? By progressing from the group stage to the knockout stage of international sport's greatest competition. 
written by Atbin Moayedi – @AtbinM