29.03.21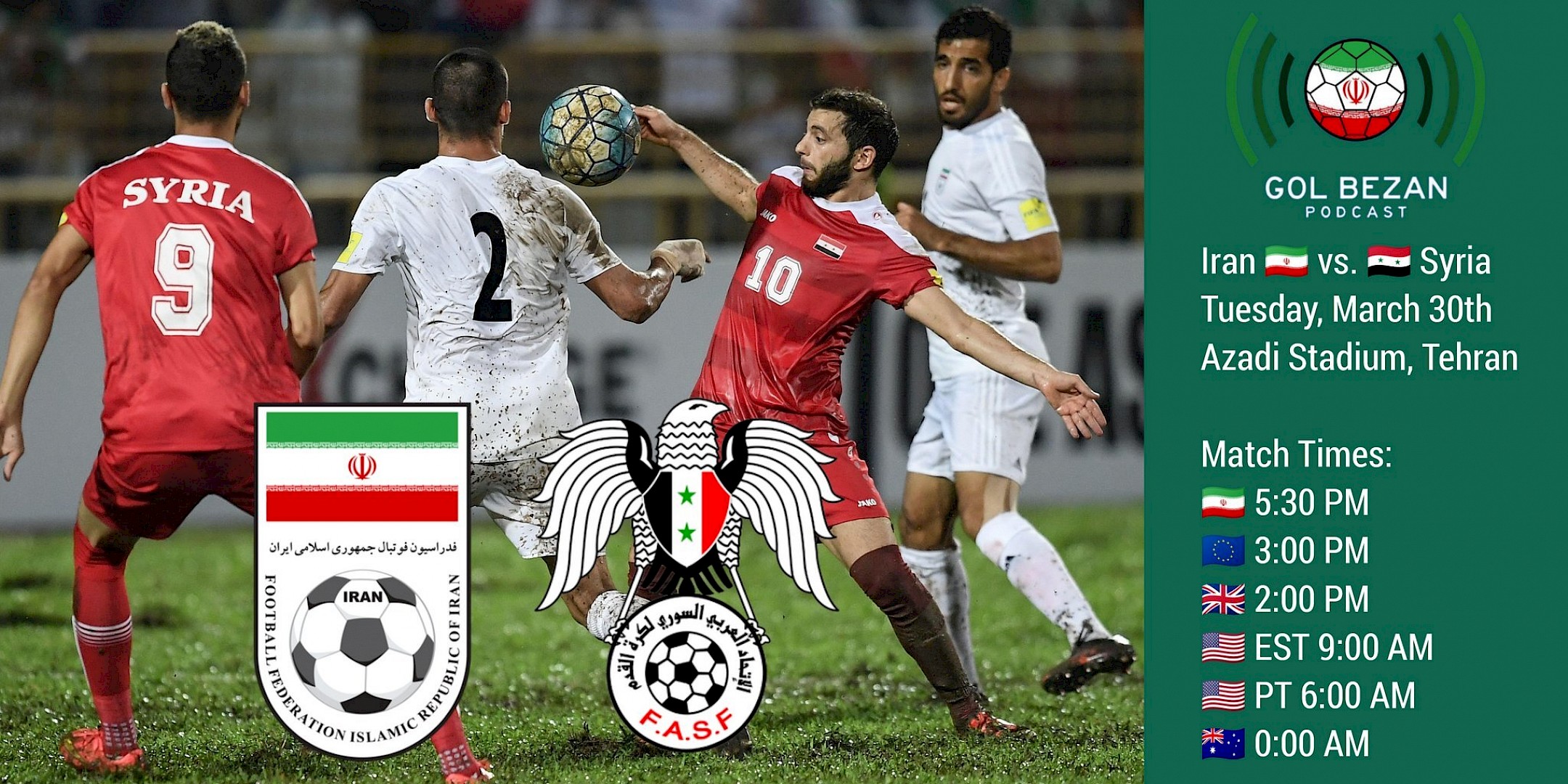 Written by Cyrus Mohadjer - @Cyruslevirous
Tuesday, 30/03/21: Iran vs. Syria
Location: Tehran, Iran (Azadi Stadium)
Time Zones:
Tehran – 17:30
Los Angeles – 06:00
New York – 09:00
London – 14:00
Berlin – 15:00
Sydney – 00:00
In what has proved to be a challenging context, Team Melli is set to play its first contest of 2021 in friendly fashion against Syria. This will be head coach Dragan Skočić's first match in Azadi Stadium, and presumably the last preparation to the June four-game span in Bahrain, which will undoubtedly be crucial for Team Melli's future.
Recap
The pandemic continues to disrupt professional sports events and Iranian football is no exception. While Persian Gulf Pro League games continue to be closed to the fans, Team Melli's road to next year's World Cup has been paved with pitfalls. The squad has had very few occasions to gather since losing to Iraq in November 2019, playing only two friendly contests in 2020, which yielded two promising wins against Uzbekistan and Bosnia & Herzegovina.
Earlier this month, the Asian Football Confederation (AFC) confirmed that the end of the Asian Qualifiers for the 2022 FIFA World Cup and 2023 AFC Asian Cup will take place in centralised venues, from 31 May to June 15, 2021.
Team Melli will thus play its remaining four contests in Bahrain, targeting a perfect record which will be key on the road to the third stage of the 2022 World Cup Qualifiers.
Team News
As expected in the current context, Team Melli sees the absence of a number of familiar faces. In fact, Kaveh Rezaei tested positive to Covid-19 a few weeks ago and couldn't join the three other Jupiler League players (Gholizadeh, Mohammadi, Beiranvand) who managed to travel from Brussels, not without difficulties.
The rest of the offense is also decimated, as Alireza Jahanbakhsh and Saman Ghoddos were not authorized to travel from the U. K.. Still, Team Melli's rich talent pool allowed Skočić to put together a competitive offensive line, led by two of the most prolific strikers belonging to European leagues outside the top 5.
On the one hand, Mehdi Taremi has established himself as an unquestionable starter for FC Porto after starting the year on the bench. He is currently leading the league in assists while having scored 9 goals (4th most) and will have the opportunity in a few weeks to become the first Iranian player to score in UCL's quarter finals.
On the other hand, Sardar Azmoun enjoys a second straight superb season in the Russian Premier League top team, namely Zenit St. Petersburg. He has been involved in 64 goals out of 78 matches since he joined the club and is currently sitting at the second spot of the league's goal-scorers table.
Amir Abdedzadeh, who started Team Melli's last contest against Bosnia, could not travel from Madeira while Sadegh Moharrami continues to recover from an injury picked up in January.
The pandemic has also affected PGPL players, such as Aref Gholami, Rashid Mazaheri and Mehdi Ghayedi whom tested positive to Covid-19.
These countless absences offer Skočić a unique opportunity to bring up new faces, with the likes of Aref Aghasi, Mehdi Tikdari, Abolfazl Jalali and PGPL top goalscorer, Sajjad Shahbazzadeh called up for the first time. The Croatian coach is also expected to continue the experiment of a three-man defence, led by Trabzonspor's Majid Hosseini, who continues to miss Morteza Pouraliganji alongside him due to injury.
Possibly the biggest surprise omission from this list is that of Vejle Boldklub's Saeid Ezatolahi, who despite being a regular under Carlos Queiroz and providing an assist for the second goal against Bosnia & Herzegovina, has not seen his name in a number of Team Melli squad lists since the reign of Marc Wilmots.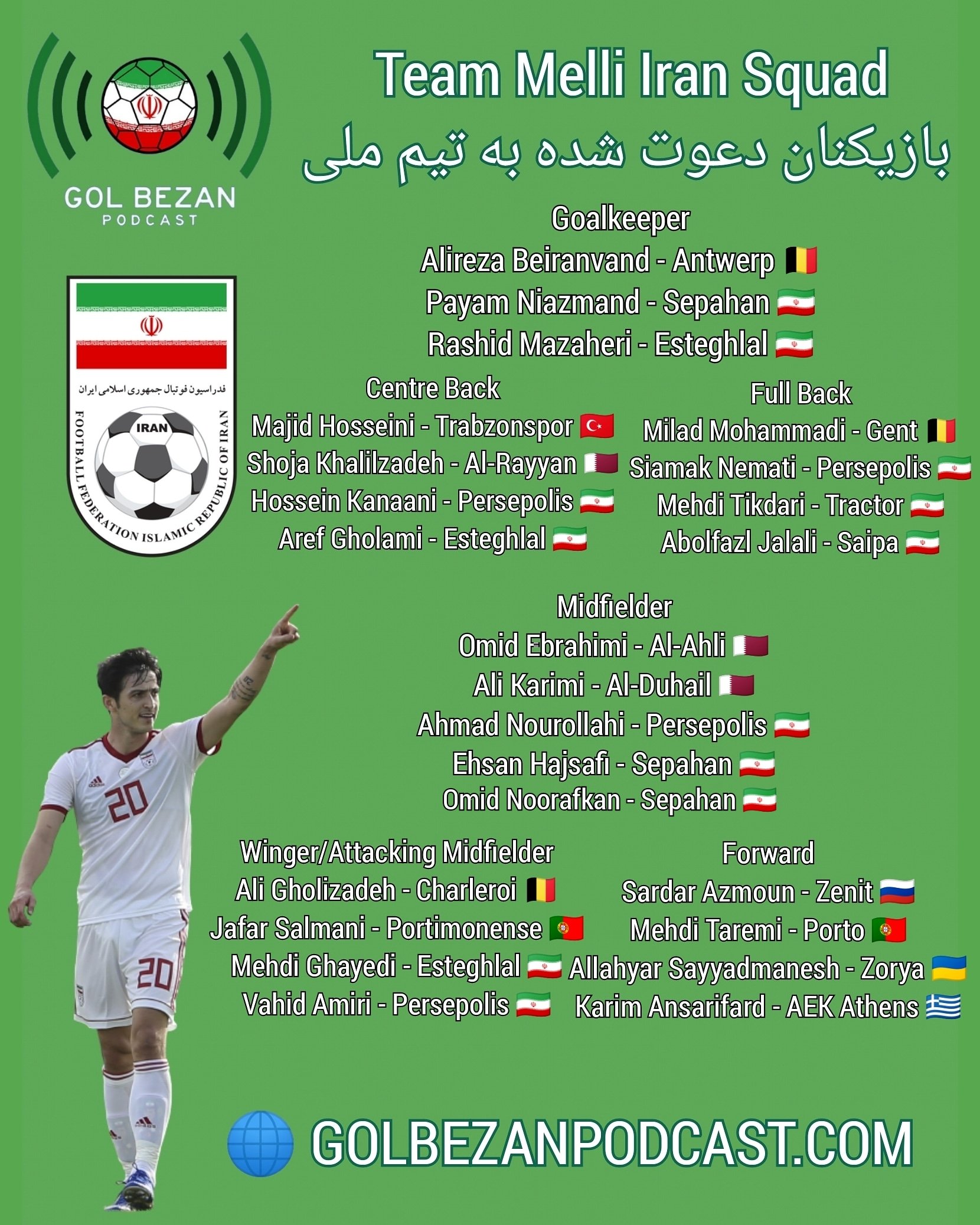 * Note: Rashid Mazaheri, Aref Gholami & Mehdi Ghayedi were replaced by Hamed Lak, Aref Aghasi & Sajjad Shahbazzadeh
Projected Starting Lineup (3-4-1-2)
Beiranvand; Kanaani, Hosseini, Khalilzadeh; Nemati, Nourollahi, Karimi, Mohammadi; Gholizadeh; Taremi, Azmoun.
The Opponent
After a five-match winning streak granting them a comfortable lead in the second stage of the World Cup Qualifiers, Syria has lost its two last contests, first against Jordan in November, and a few days ago in Bahrain. The team, led by the FC Botosani forward Mahmoud Al Mawas, will be looking to bounce back in Tehran before flying to China in June in order to secure their spot for the next round of World Cup Qualifiers. However, they will be without their danger-man Omar Al-Somah of Al-Ahli at Azadi Stadium.
Prediction
Iran 3 - 1 Syria
Skočić is on a clear mission to bring Team Melli back on track after the turmoil caused by the Wilmots debacle. This last friendly match before the World Cup Qualifiers is an opportunity for the team to build up confidence and for the offensive line to confirm their renewed form. Expect Gholizadeh, Azmoun and Taremi to be decisive.
To listen to our podcast previewing the Iran vs. Syria match, visit: 
golbezanpodcast.com/golbezan/preview-iran-vs-syria/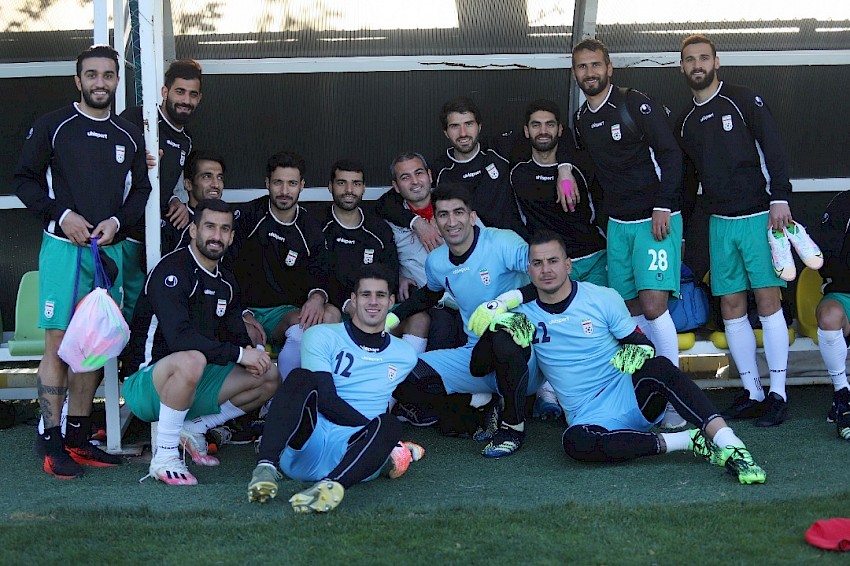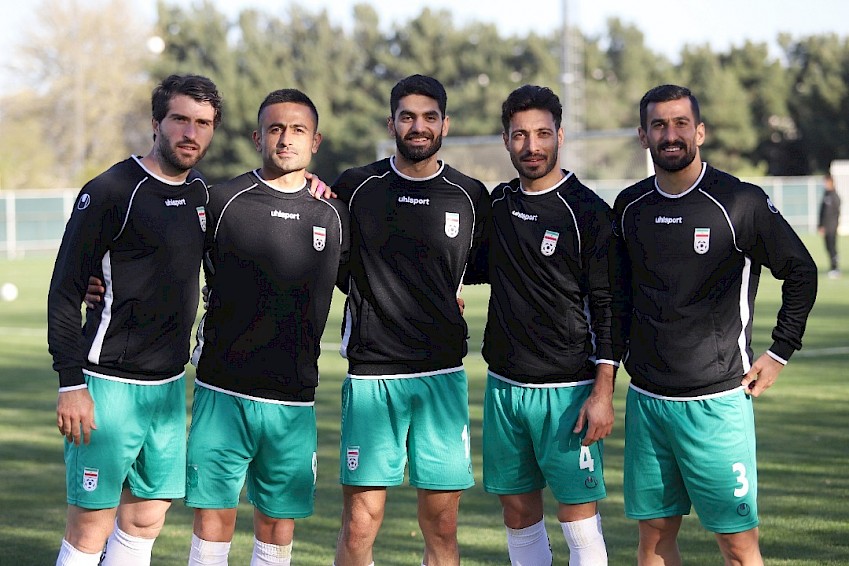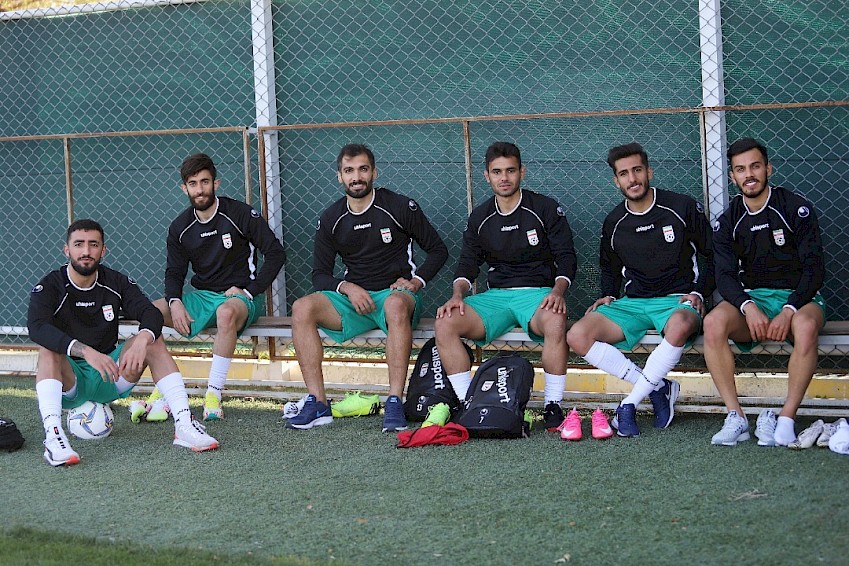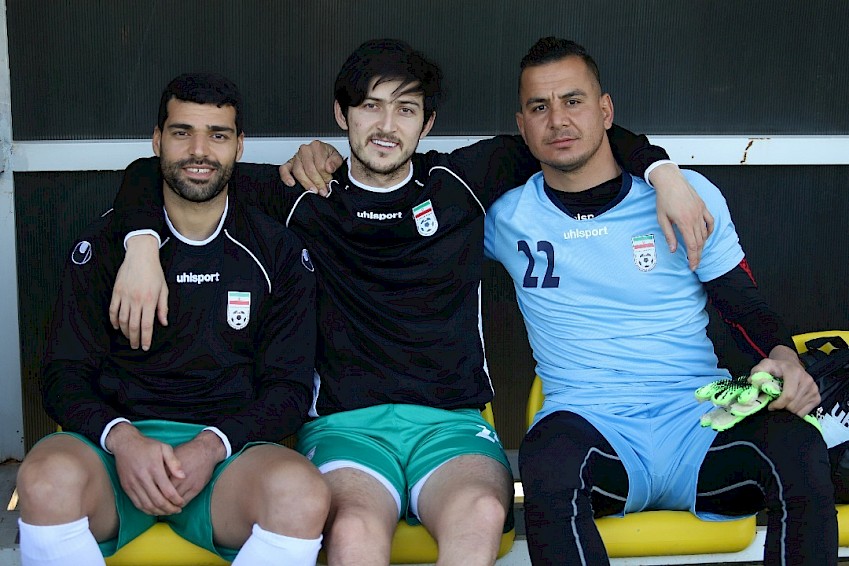 Azadi Stadium, Tehran