11.10.21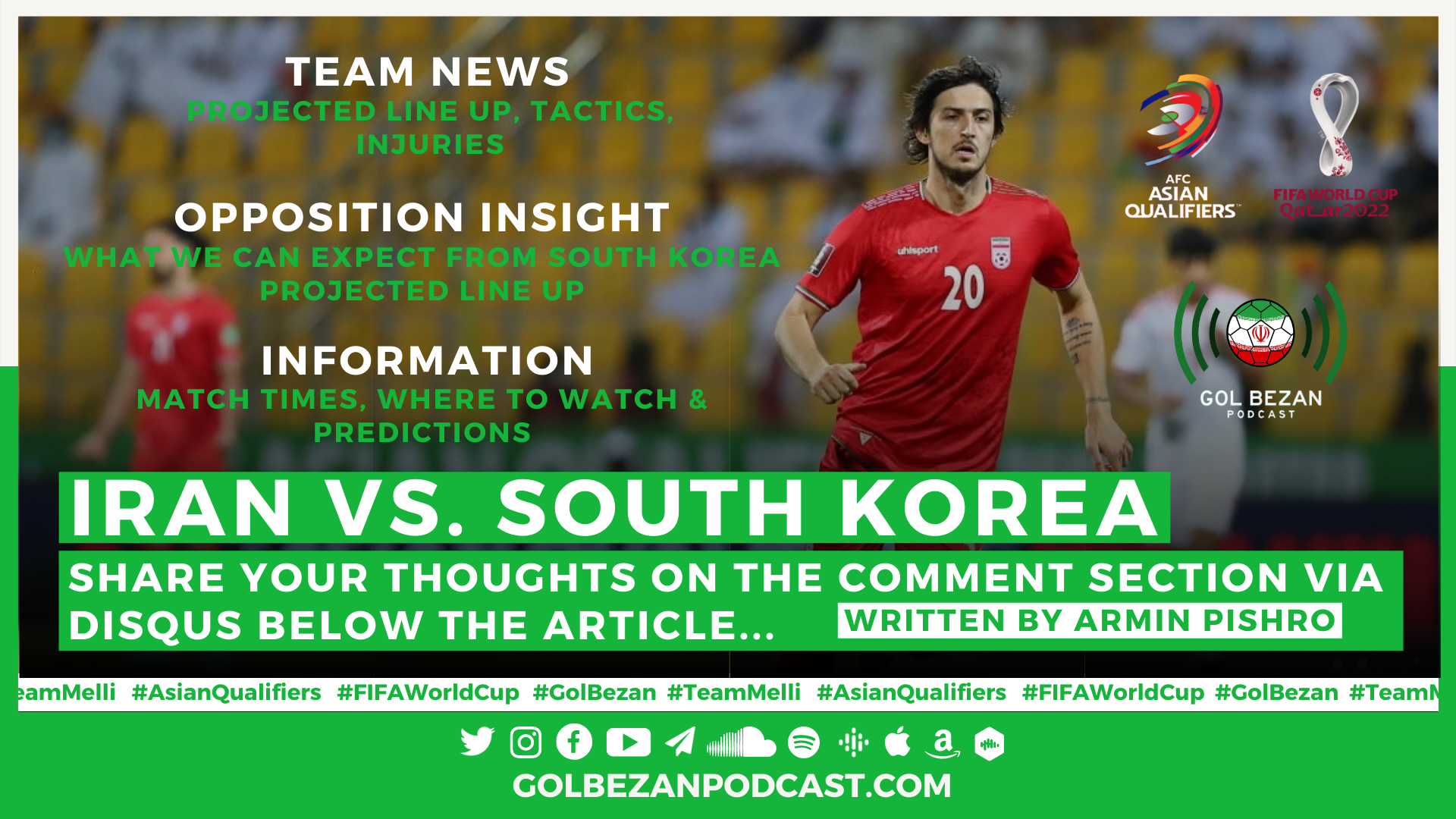 Written by Armin Pishro
Graphic by Mahdi Javanbakhsh
Edited by Samson Tamijani
Tuesday 12/10/21: Iran vs. South Korea
Location: Tehran, Iran (Azadi Stadium)
Time Zones:
Tehran – 17:00
Los Angeles – 06:30
New York City – 09:30
London – 14:30
Berlin – 15:30
Sydney – 00:30 (Wednesday)
Where To Watch:
USA - Paramount+
UK - OneFootball App or onefootball.com/en/match/2232086
Germany - sporttotal.tv/ma31efc2fc
Sweden - cmore.se/sport/spel/13364583-iran-sydkorea
Australia - 10 Play
Iran - IRIB 3
Select Countries - youtube.com/AFCAsianCup
Tuesday sees the two Asian giants meet in a highly anticipated encounter. Iran come in as favourites with three wins and three clean sheets. South Korea will be searching for their first win against Iran since 2011.
Recap
A brilliant link up play from Asia's deadliest duo secured another huge three points for Skočić's men in a 1-0 away win in front of the Emirati crowd, but it wasn't an easy contest. An uninspiring first half from Iran suggested if anyone was to score it would be the UAE, but Skočić's men came out in the second half to show why they are the best ranked team in Asia.
A dominant display in the final 45 saw Taremi make it five goals in five games for club and country. Azmoun was unfortunate to not score, having been denied from the spot by UAE goalie Ali Khaseif.
Iran's more aggressive approach did make them vulnerable to the counter-attack though, and in the 60th minute Khalilzadeh brought down the UAE striker who was through on goal and was shown the red card. But in a stunning rescue for Team Melli, VAR overturned the decision because the player who sent the ball was offside, thus negating the ensuing offence.
The win over the UAE makes it three wins for Iran goals with five goals scored and zero conceded. The football might not be pretty at times, but who can question the job Dragan Skočić is doing when the results are so impressive?
In the build up to this huge clash of the Asian footballing giants, Skočić has said, "I don't know what to say to those who criticise someone who has won ten games in a row. We won against the UAE in tough conditions. It seems some people think we lost. Maybe they want my Job? The purpose of this campaign is results. I believe in this team."
Football is a results business and until Skocic continues to bring results, it's hard to argue there's anyone better for the job.
Team News
The front three chooses itself for the Iranian side, however Skočić has several options when it comes to his defence and midfield. One of those is Saman Ghoddos, who has been out of favour in a well-performing Brentford squad. The dynamic midfielder is capable of producing a special moment Tuesday against South Korea. It wouldn't come as a shock if he was to replace someone from the side that beat the UAE.
Big games require experience, so that might be something Skočić will consider when deciding if he will bring Ehsan Hajsafi back to the starting XI. At half time on Thursday we saw the introduction of Ali Gholizadeh in replacement of Omid Noorafkan, which appeared to be more of a tactical move rather than an injury, as Noorafkan was booked shortly before the half time break.
Projected Starting Line-up (4-4-2)
Beiranvand; Moharrami, Kanaani, Khalilzadeh, Hajsafi; Jahanbakhsh, Ezatolahi, Nourollahi, Amiri; Azmoun, Taremi.
The Opponent
With two wins with a single goal margin and an uninspiring draw for South Korea, so far there have been little signs of the electric pace and energy you would associate with a Korean side. But as both teams know, this is more than just another game. This is the game both teams want to win...unless you are the Korean manager.
When asked Paulo Bento replied, "The game that we're going to play on Tuesday isn't more important than the games we've played. It's not a decisive game. It's just one more game."
The Korean players will struggle to agree with that, especially when they haven't seen their side beat Iran since winning on penalties in the 2007 AFC Asian Cup.
Last time out for Korea it was an unconvincing 2-1 victory over Pot 5 Syria thanks to an 89th minute winner from Tottenham star striker Son Heung-min. Demanding so much from him before a huge clash with Iran does come at a cost, and that came with Son going down after scoring the winner holding his calf. It is incidentally the same calf that he injured in the previous international break, although Son stated after the game he was fine. Nonetheless, it's definitely one issue to watch for.
After scoring four goals in three games for Wolverhampton, the Wolves' newest signing Hwang Hee-chan is a man in fine form and definitely one to look out for. His aggressive playing style could become a problem for the Iranian defence.
As Thursday showed, we can be vulnerable to the counter-attack and although we haven't seen South Korea's blistering pace this campaign, it does exist and therefore there is no room for defensive errors.
Projected Starting Line-up (4-2-3-1)
Seung-gyu; Yong, Young-gwon, Min-jae, Chul; Woo-young, In-beom; Jae-sung, Son, Hee-chan; Ui-jo.
Prediction
Iran 1 - 0 South Korea
Korea come into this game needing a win more than Iran, who are seven points clear of third place UAE. This will leave them open at the back as the game goes on, and they commit more men forward and with a strike force of Taremi and Azmoun. When this occurs, an Iranian goal becomes inevitable.
To listen to our podcast previewing the Iran vs. South Korea match, visit: golbezanpodcast.com/golbezan/preview-iran-vs-south-korea
---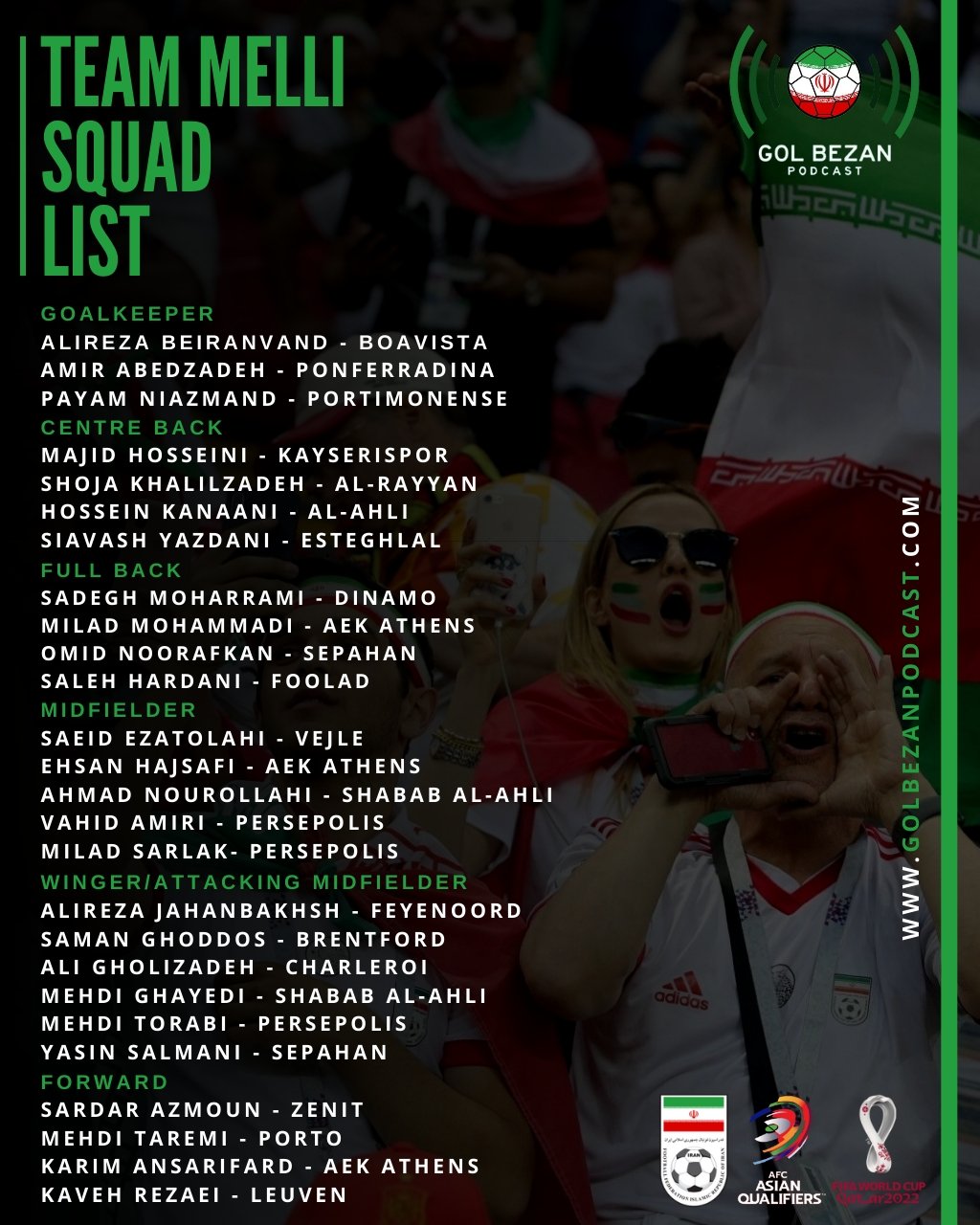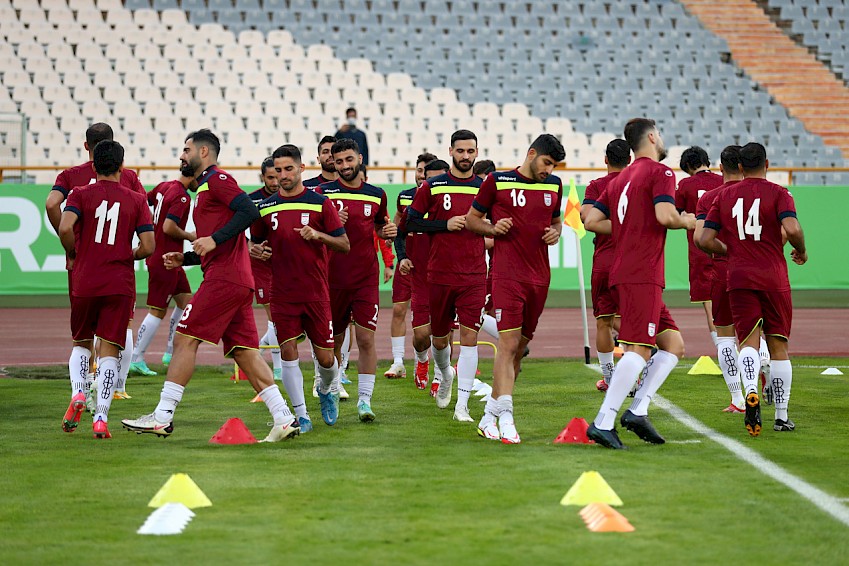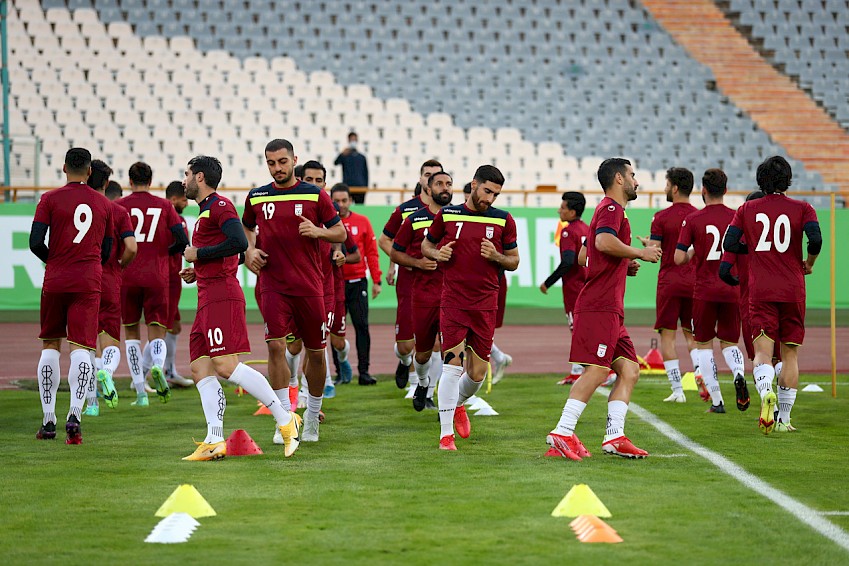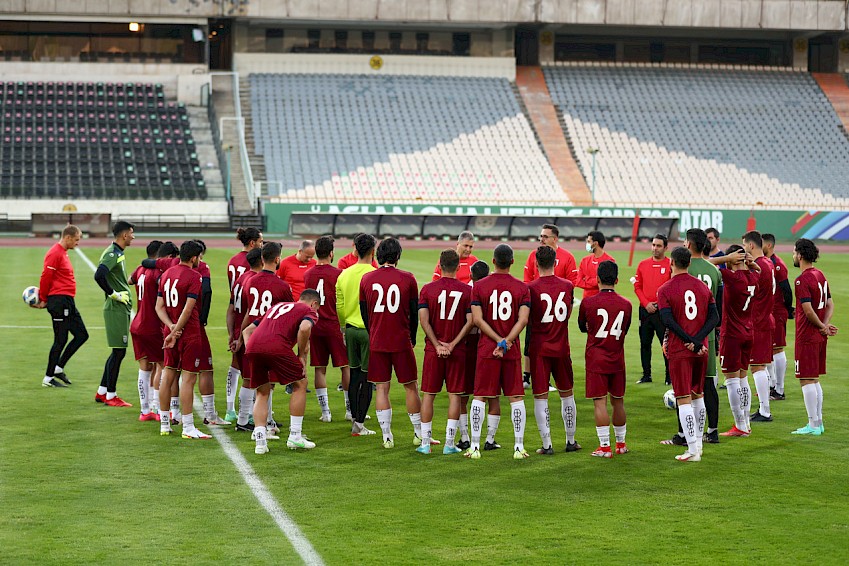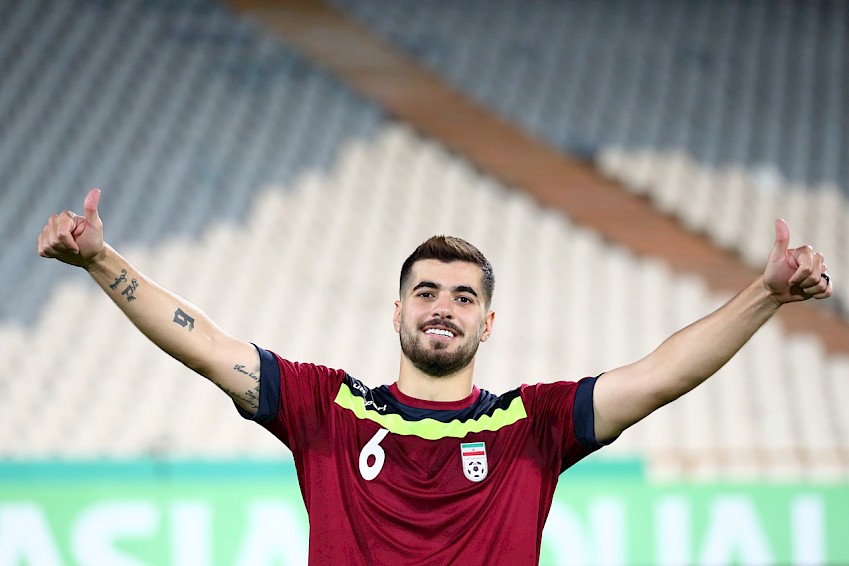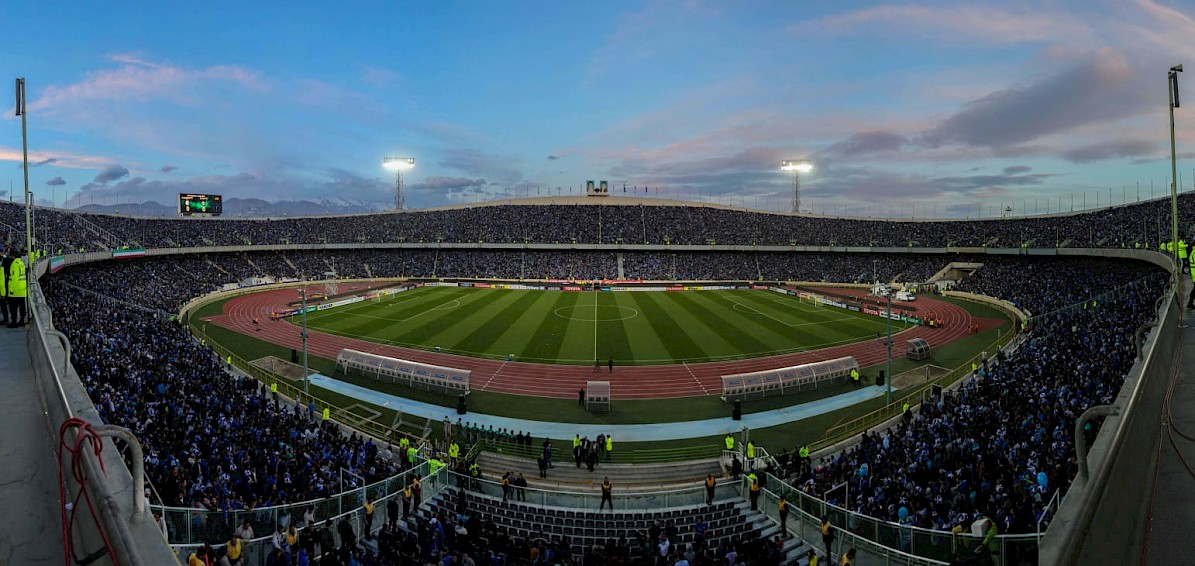 Azadi Stadium, Tehran