23.06.18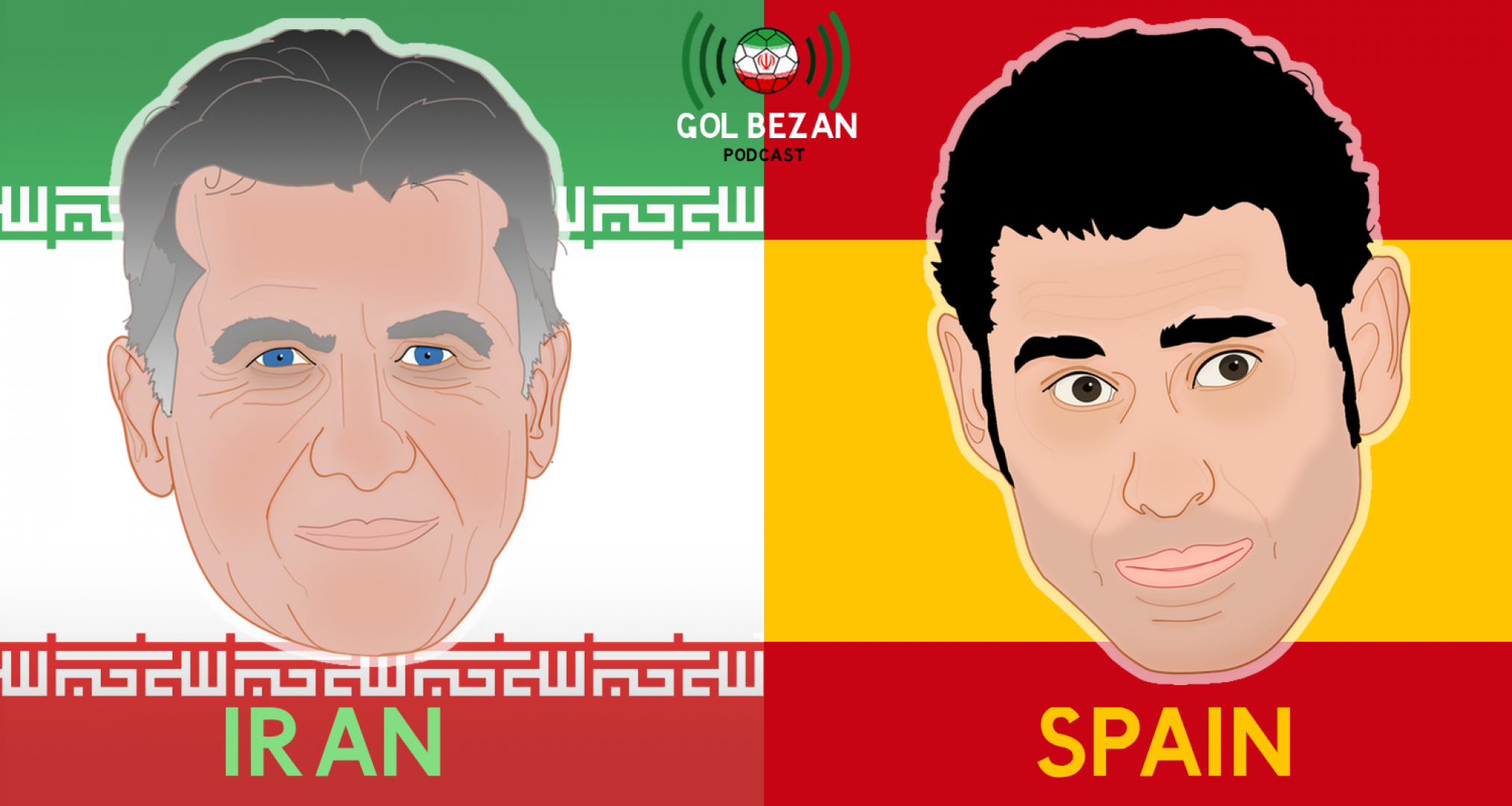 Sarah Salahpour- Allaboutfutbol2
"Maybe we do not have Iniesta or Ronaldo, but we do have a big heart for a bigger dream!"
Today, Iran faced arguably the best national team in the world with the likes of superstars Andres Iniesta, Gerard Pique, and Isco just to mention a few; however, Carlos Queiroz's men showed the world that despite Spain's world class squad, they have a bigger heart and are in search of an even bigger dream.
To go head-to-head with Spain is never an easy task, let alone at the world's biggest stage: the World Cup. But Iran were fearless and they took Spain on as if it was any other team. An excellent defensive display from the Iranians held Spain to a single goal, a result many thought would be much different. While the predictions for this match were heavily favored to La Roja's advantage, Iran stepped up to the plate and proved their top quality with a stunning performance that has left fans in awe.
First Half: All Defensive Work
As predicted, Spain took control and dominated the entire first half, but despite enjoying 80.2 percent possession, Fernando Hierro's team only managed to get a single shot on target in the first 45 minutes. La Roja's long spells of possession resulted in no changes to the scoreline thanks to Team Melli's exceptional defensive tactics. Their strong backline consisting of Ramin Rezaeian, Morteza Pouraliganji, Majid Hosseini and Ehsan Hajsafi held their rivals from causing trouble to their goal. Even though the frustrated Spaniards were able to have fluidity in their 384 total passes, their plans were put on hold whenever they reached Iran's goal box as the Team Melli defense would swarm Isco and Co, leaving them with no options to find the back of the net. A true defensive effort from the Iranians wrapped in dedication and consistency to fight for every ball like there was no tomorrow has inspired many across the globe.
Second Half: A Different Side to Team Melli
The second half rolled around and the scoreline continued to remain scoreless, but things took a turn in the 54th minute after Spain's big gun Diego Costa forced the ball past Alireza Beiranvand to put the 2010 World Champions in front. It was a big punch to the stomach for Iran, but they had to pick themselves up and fight for their dreams. After an exceptional defensive first half performance, Iran showed the world they are also capable of attacking and controlling the ball. Spain's goal meant Team Melli had to shift their focus on the attack and they did just that. Iran converted into an offensive side, who began to slowly threaten their Spanish rivals. And in the, latter stages of the half, Queiroz's men believed they had found the equalizer with a strike from Saeed Ezatolahi, but their emotional celebrations were short-lived after VAR disallowed the goal due to an offside position. Another punch to the stomach for Iran.
However, one more chance arrived for the Iranians to level the match shortly after Alireza Jahanbakhsh, the AZ Alkmaar man who netted 21 goals in the Dutch Eredivisie last season, was substituted in for Karim Ansarifard in the 74th minute. A smart link up between Holland's top goalscorer and Vahid Amiri led to a stunning header from Mehdi Taremi, which ended just inches above the goal post, leaving Team Melli fans gasping for air.
Throughout the match, Spain executed a total of 18 shots, putting five on target, meanwhile Iran had only seven strikes; however, their defensive display and willingness to be fearless on the attack won over the hearts of many. Despite ending the 95-minute battle with a narrow 1-0 scoreline in favor of Spain, credit must be given to this Iranian side, who left their hearts on the pitch, defending their shirts and their country.
All eyes on Portugal
Now that Spain have bagged the three points, Iran is left in a do or die situation, as they have no other option than to find a victory against Cristiano Ronaldo's Portugal in order to progress to the next stage. The critical test will be on Monday and if the Iranians can replicate their strong performance against Spain, then history will certainly be made.
Dream big, Iran. Dream big.
Illustration: Henry Cooke- LWIMTH