17.09.18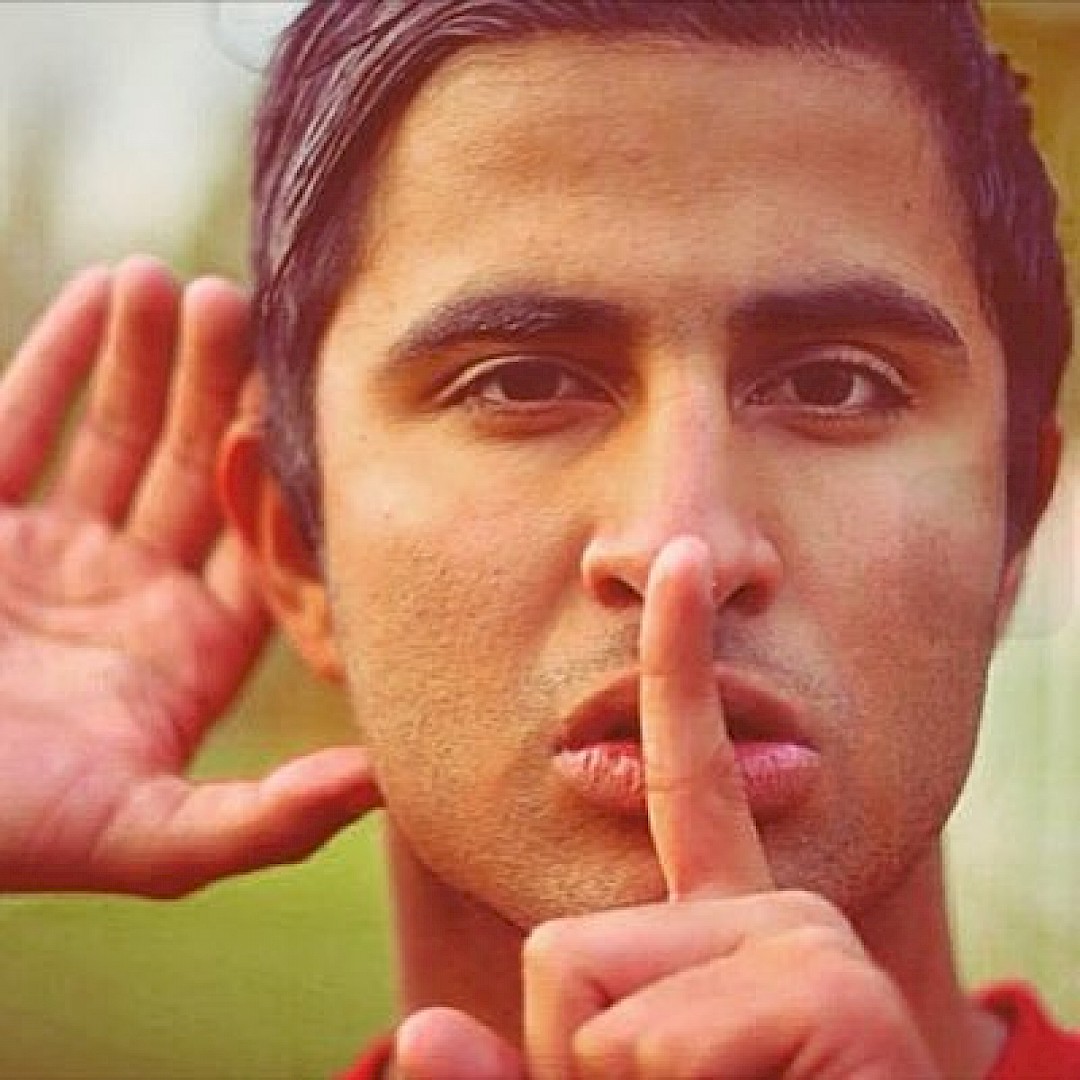 Written by Pezhman Pars - @Iranskfotboll
The story of the "Iranian lightning" that lived in a bubble
He has been nicknamed "The Lightning" and "Iran's Next Star", calling himself a national team player, has a fan of over 80,000 followers at Instagram and baffles his love for "his club" Esteghlal in each and every post. This is the story of the guy from the Stockholm suburb Täby who has not played a single professional game in his life, yet made a hype about being a Swedish talent with an international career. How did it all happen?
Let's take it from the very beginning. In 1995, Mahan Baghdadi was born in Tehran, Iran. Like so many of their compatriots, the family moved to Sweden when Mahan was four years old. He started playing football as a little guy and it was in Brommapojkarna he got his first schooling. More clubs were tested, including IFK Lidingö, Täby, Vasalund and finally Athletic FC. It is in the last two clubs he seriously started the story of Mahan Baghdadi.
Vasalund - Ironically "Best new player"
The time in Vasalund is described in very positive terms by Mahan. He was already training with the first team when he was 18 years old. Babar Rehman from Vasalund, however, keeps it very short and simple when we talk about Mahan:He had a short visit with us. He was never close to the first team.
It turns out that the training with the first team was about two attempts that did not result in any further play. In fact, Mahan was injured for most of his time in Vasalund and got no more than any single match under the belt. The award "Best new player in Vasalund's IS 2013" that Mahan has written in his CV was thus a prize with a ironic undertone from the club because he simply had not played any games for Vasalund.
Unclear goalscorer in an unclear league for Athletic FC
Athletic FC, today called AFC Eskilstuna, played in 2014 in the then U19 Division 1 Svealand league. However, in the Iranian media, the news that Baghdadi has become the best goalscorer in Sweden's best youth League (which the regional U19 league clearly isnt) has already begun to spread and he is now receiving attention from the football-based country. At the Stockholm Football Association's (STFF) website it appears that Athletic FC was second to last in the group and that a certain Brwa Pishdari, perhaps best known as the man behind "kvalvaka" with Karlberg (a game that started pass midnight due to heavy snow), became the top goalscorer with unbelievable 47 goals in 20 matches.Mahan Baghdadi scored six goals, one of them a penalty.
According to Mahan's homemade CV, who starts when he was nine years old, in 2014 he won the league with AFC U-21 team. But the question is in what competition and which league Mahan and AFC should have played. 2014 did not play the club in "Folksam U21 Allsvenskan", which is organized by the Swedish Football Association (SVFF). It's only in 2015 that the team can be found in the series system, but then in the U21 Superettan. Mahan Baghdadi is not listed as a player or goalscorer in any match.
According to Mahan himself, however, he was close to a place in the first team when the team advanced to the Superettan:
"I had a contract with AFC's U21 team, and i was supposed to move to the first team, everything was clear but instead they bought a bunch of brazilian players so it did not work out, but I had talks with Sirius and IK Frej . At that moment I was in really great shape and played in the national team and so on.
However, according to the AFC website, he was never a part of either the first squad or any junior group.
The loyalty to AFC is evident in his social media and in Iranian media, where he usually speaks about AFC as "us" about the club's advancement through the series systems. However, he did not make a single game for Athletic, as he left in 2015.
Staged celebrations
What he brings from Vasalund and AFC is a portfolio of goal-winning pictures. The classic "husch" and roaring in joy and pulling his own shirt are just a couple of many pictures from Mahan's time at Skytteholms IP. However, it proved to be staged images.
"He cared very much about his image. Therefore he had photoshoots on Skytteholms IP, where he made various goal celebration styles. It would look like it was real goals he celebrated but it was just him and a cameraman. The whole thing was very strange, says a source who wants to be anonymous, but as former team mate with Mahan.
From the junior team to 6th division
Lets fast-pace until September 2016. During these two years, Mahan has become a nationally team merited for Iran, made a strange turn in Azerbaijan and had trials for the Iranian big club Esteghlal. We will return to it a little later. What we can see in STFF's register 2016 is that Mahan Baghdadi has been noted for goals in Sweden again. Now, the son from Täby is back in his hometown, but not in its former club IFK Täby who played in fifth division. Nor was it the area's highest rated team IK Frej who played in the Superettan. Instead, he ended up in Erikslund's Kamrat Sällskap who played in Division Six in Stockholm. The series is the second worst in the Stockholm series system. In Division Six, matches are played with only one main referee and the teams can often have different colors on their shorts, similar stockings or anything that is not allowed higher up in the series system. A player smoking a cigarete in half-time does not belong to the unusualities.  This was where Iran's next star could be found.
When I came home I was lost in myself. It was incredibly tough. I was home for a month and then I went and played in Azerbaijan for a half season in their "Superettan" but there were no opportunities, no money.
But how did he end up in just Erikslund? A source from the club tells us more:
- We had not invited him or so, he just showed up. He is from the neighbourhood and has some friends in Täby. He did not mention a word about his time in Iran, but only came to the training.
Erikslund came to win the series and according to the coach he made only a good game but was no given starter.
- I do not see Mahan as a big talent or so. I think he thinks he's better than he really is.
The Iranian talent from Sweden had come to a sunday league series in Stockholm, and then he was not even certain of a spot in the starting eleven.
"He is not a football player" - Azerbaijan round-trip
The time in Azerbaijan would be the turning point of Mahan according to himself. A contract was signed with Division One-team Turan Tovuz. In an interview with Svenskafans.com from April 18, 2016 he said as follows:
"They expect me to do a great season where I grow and in two years they can sell me for a bigger sum. The club wants me to be the smaller name that blossoms out this year and will be an even bigger name, then I will probably be next to or behind the big Brazilian and foreign players. But they have imagined me to be a starter next year in the league. At the same time as I will deliver, I will also be constantly evolving for each day, which is very possible when I will play with the country's national team player here in the team and also be trained by one of the perhaps best coaches in Azerbaijan.
Mahan Baghdadi with his former agent Hamed Daghestani in Turan Tovuz. The contract was not legit and the deal never happened.
Mahan came to the club when only five rounds of the league remained. According to Mahan, he played the remaining matches in the league, but without leaving an impression on the field.
But it did not take long until they went separate ways. The dream of developing and becoming a more expensive player crashed quite quickly. According to Baghdadi when he signed the contract, the team promised to invest in foreign players and establish themselves as a top team. The reality became another.
"They promised a lot of things they could not hold. What you want is not here they said to me. Therefore, I left Azerbaijan.
The only thing that can be found from Baghdadi's time in Azerbaijan is a picture from his Instagram where he signs a contract with the club Turan Tovuz. Today, the image is taken from Baghdadis Instagram, but it remains on his former agent Hamed Daghestanis Instagram.
It turned out, however, that the five games that Mahan is said to have played never happened. Even the deal did not prove to be a real one.
Near sources in the club describe Mahan's time in Azerbaijan as a flop.
- Mahan tested only with us. After the first training, the coach said it was disastrous, he could not even hit a proper wide side. He had more chances but the club was never interested in Mahan after seeing him train with the club. The coach said that Mahan is a nice guy and would certainly do well as a civil engineer or in a office, but he is absolutely no football player.
The agreement with Turan Tovuz proved to be an "internal contract" which could at best be interpreted as an initiation of binding a real contract. However, there is no legal value in such contracts and are not approved by FIFA. In other words, there was no legally binding contract between Mahan Baghdadi and Turan Tovuz.
Goal scorer in the junior national team
Mahan's real journey from being one in the crowd to being called "young talent" started seriously when he was taken to the Iranian national youth team. In an interview with the Svenskafans.com of January 20, 2015, he tells us more about his selection:
"I remember that the national team had via TV and social media assumed they wanted players to be from abroad, then my former agent contacted them. Then Mehdi Mahdavikia contacted me when he watched videos on my matches and goals.
Mahan Baghdadi celebrate his goal for the iranian U19-team against Finland.
Mahan, in other words, became a chance from the Iranian national team because they only watched him on video. But immediately he sat on a plane to Russia, where he was to attend an international U-19 tournament with 16 teams from all over the world. The tournament has been a springboard for many young players to move forward in their career. Among other things, Saeed Ezatollahi (Atletico Madrid U-19, now Reading and Iranian national team) and Sardar Azmoun (Rubin Kazan and Iranian national team) got their breakthrough in the tournament.
Once in St. Petersburg, things started to happen
- The day after I got there it was a match against Belarus. I had never done an international match before and in the 60th minute the coach Ali Doostimehr told me to get ready. We were leading 1-0 but Belarus had put a tremendous pressure on us. I hardly even touched the ball, did not even know it before I was alone with the goalkeeper and scored! Mahdavikia and the coaches stood and applauded. After 40 seconds I scored my first international goal and it felt fantastic.
Two days later it was time again for a new game. Generally, there was a high pace in the tournament with matches every other day.
"I got substitued in halftime against Finland and after five minutes I scored a goal against Finland. Then I suffered a slight injury, but continued to play against Slovenia and Greece.
But the little injury proved to be more than Mahan feared when as it was the meniscus and not a stretch that Mahan first thought. Mahan was out for about 2-3 months. According to his own report, it was because of the injury and recovery that he was not recalled to the junior national team.
Hoped on the Olympic Games in Rio 2016
In the same interview he was very positive about the future:
- Now I have a contract with AFC United here in the Superettan, but then I have offer from Iran Thailand and Slovakia. But nothing that has attracted me yet. 2015 is actually a year I have high goals for. My mother had a disease and it was hard times, but i came back after that anyway. 2015 is the year I want to make myself and my mother proud.
"This year I want to do it really well, so I'm taking part in the U-21 national team in Iran. They will soon qualify for the Summer Olympics in Rio 2016 and I hope that I will be taken to the qualifications. Then we'll see how club teams will be, what will be interesting. Right now I have no agent though and my contract with AFC expires in a month. I have not yet decided if I will sign a new contract or not, we will simply see.
A representative of Mehdi Mahdavikia confirms how Mahan reached the national team:
-He sent a couple of videos and wrote that he had a good shot and how good he was and so. We found it exciting and decided to take him without seeing him play. By that time, the League would test young boys living outside Iran hoping to get more professionally-educated players. But quite quickly they realized that he wasnt the player he said to be and what we saw on the plan did not really match. He was simply not as good as he claimed.
Trials with Esteghlal
During Baghdadi's last time in Iran before he fled back to Sweden during the summer of 2018, the same unclearness is worn by the rest of his career.
Mahan Baghdadi in trials with Esteghlal
The great hype around Mahan Baghdadi was created in 2016 when he was playing the Iranian big team Esteghlal. The "Iranian lightning" trained for three weeks with several Iranian national team players and in an interview with Erik Niva of major swedish newspaper Aftonbladet he claims he was close to signing a contract with Esteghlal, but at the last minute they chose German Moroccan Adil Chihi instead. That he has played matches with Esteghlal is a modification truth when he was playing a training match with the U23 team. In a conversation with me (Pezhman Pars), however, he mentions nothing about Chihi but instead says that he had to perform military service before signing up with the team.
The lot fell on Division One-team Niro Zamini in Tehran who fostered several young talented players during their military service. In the interview with Erik Niva, Baghdadi claims that he scored 16 goals for the club, but it turns out he never settled in Niro Zamini and did not get any playtime there at all. Instead, he joined a regional U23 league in Tehran, which holds about the same class as the St Erikscup in Stockholm. Once there he also had to start the "real" military service anyway. It turned out to be a hell for Baghdadi, something you can read more about in the interview with Niva. It should be added that there is "military service team" in the high leagues of Iran such as TeraktorSazi or Malavan, or in the division under Fajr Sepasi, but Mahan himself said he "would love to stay in Tehran."
"Reveal your sources"
After reading this article, Mahan Baghdadi criticizes several points. Among other things, he is unaware of the criticism he received in the junior national team:
- How could it be bad if a player in total of five matches gets 80 minutes playing time and does two goals and make an impact in two matches? They all played with each other in 20 games but I came one day before? ".
Furthermore, he believes that the coach of Turan Tovuz praised him and that he is uncrompehending for the criticism. Unfortunately, Mahan Baghdadi does not know source protection that we have in Sweden and want the names of the sources in the article. Something he obviously was not served.
When he looks back to his time in Iran, he acknowledges that he got stuck in a bubble.
- I was young, got into the bubble Persian media created for me and then i was simply stuck. Then when it went well with the national team, they pulled me into the Esteghlal bubble.
Sure, I love Esteghlal and it's awesome, and I totally let go of Sweden, instead of continuing to develop, I went there. It was too early, I could have gone to Iran better when I became more established.
But thats not me anymore, I'm not living in that now because I live in my new self. Where I do my best, find myself again and take step by step o as far as I can. And thats what i mean when i say that im not in that that bubble anymore. I've pulled out from there and trying to enjoy life come back and just take step by step and nothing unreasonable instead.