24.05.22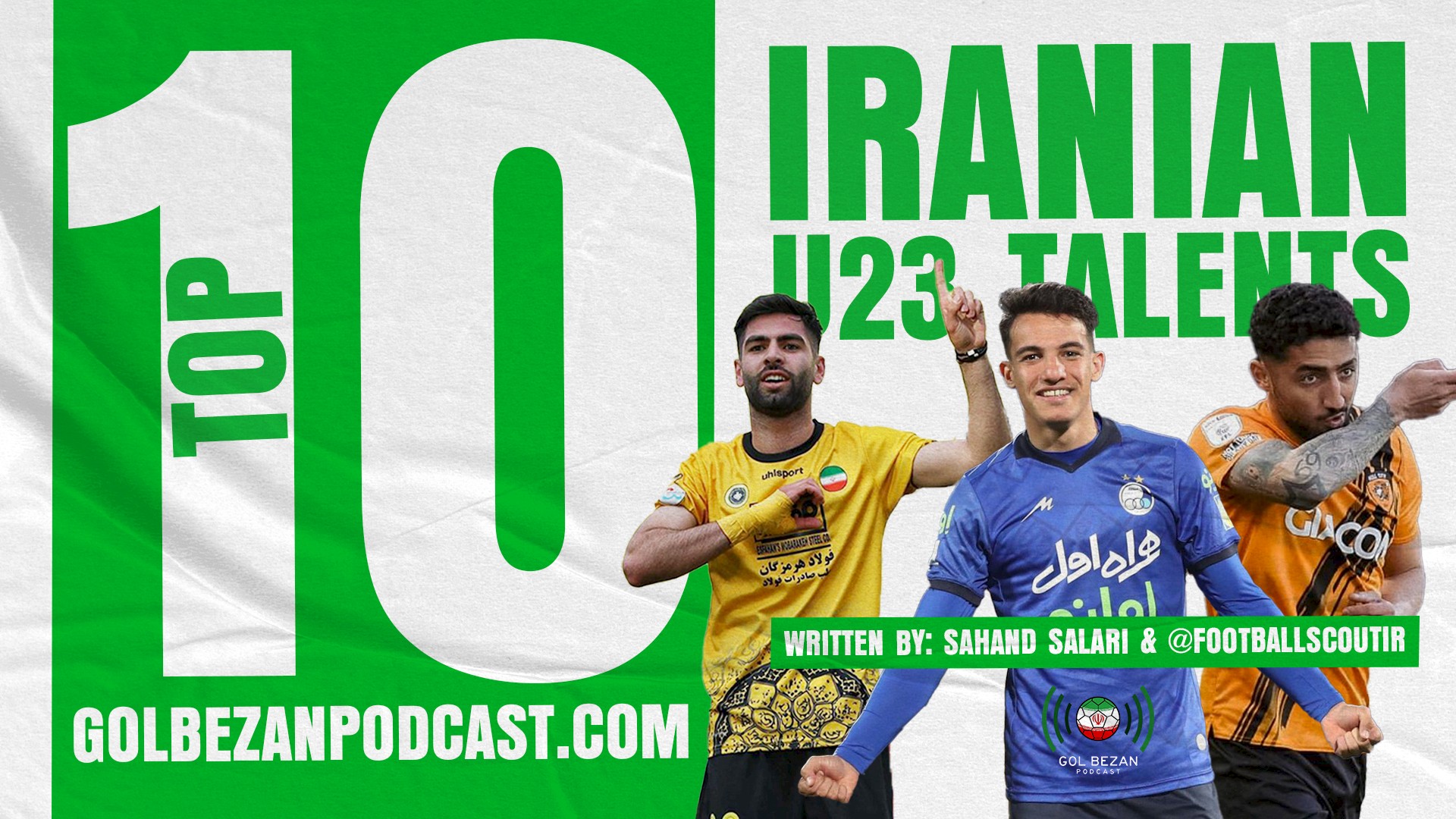 Written by Sahand Salari & @FootballScoutIR
Edited by Samson Tamijani
Graphic by Mahdi Javanbakhsh
Top 10 Iranian U23 Talents - Across PGPL, Europe, and more
Introduction
The last few years have seen young Iranian players caught in a strange dichotomy, where sought-after big domestic moves often halt progression and lead to limited playing time. The Persian Gulf Pro League, Iran's top football flight, ranks third-worst in the world when it comes to minutes given to U21 player (see bottom). This season only 15 teenagers have featured - almost half the amount of two seasons ago. 
The lack of playing time isn't due to a lack of options, as there are talented youth players showing individual brilliance in youth club and national competitions. There is a clear disconnect between club management and professional youth development. Top teams such as Persepolis still fail to contribute a single player to any of the youth national sides. Others like Foolad, despite possessing one of the premier academies in the country, and stockpiling talented players from the U23 and U21 NTs, consistently bench their top prospects for players aged 35+. Across the league, head coaches lack job security and must often bend to pressure from agents representing more established players to remain employed. The result is a vicious cycle that contributes to the destruction of promising careers, and a glaring lack of depth behind key performers in the Team Melli senior side.
Amidst the chaos and mismanagement, some diamonds have emerged in the Iranian football landscape. These players have made their mark, with some taking their success to Europe and making an impact at the senior national team level, while others await their opportunity to shine on the big stage. That stage may very well be the Paris 2024 Olympics, which remains a stated target of the new Minister of Sport. His subsequent appointment of Team Melli and Hamburg legend Mehdi Mahdavikia as U23 Head Coach was seen as a step in the right direction. Mahdavikia will look to unearth new gems and maximize the potential of current ones in the next two years to secure Iranian football's place at its first Olympics in nearly half a century.
Here is a list of who we believe to be the most talented U23* players at his disposal.:
* - U23 is defined as being born on January 1st, 1999 or later by the AFC for this year's U23 Asian Cup.
10. Yadegar Rostami | Attacking Midfielder (18) - Pogoń Szczecin II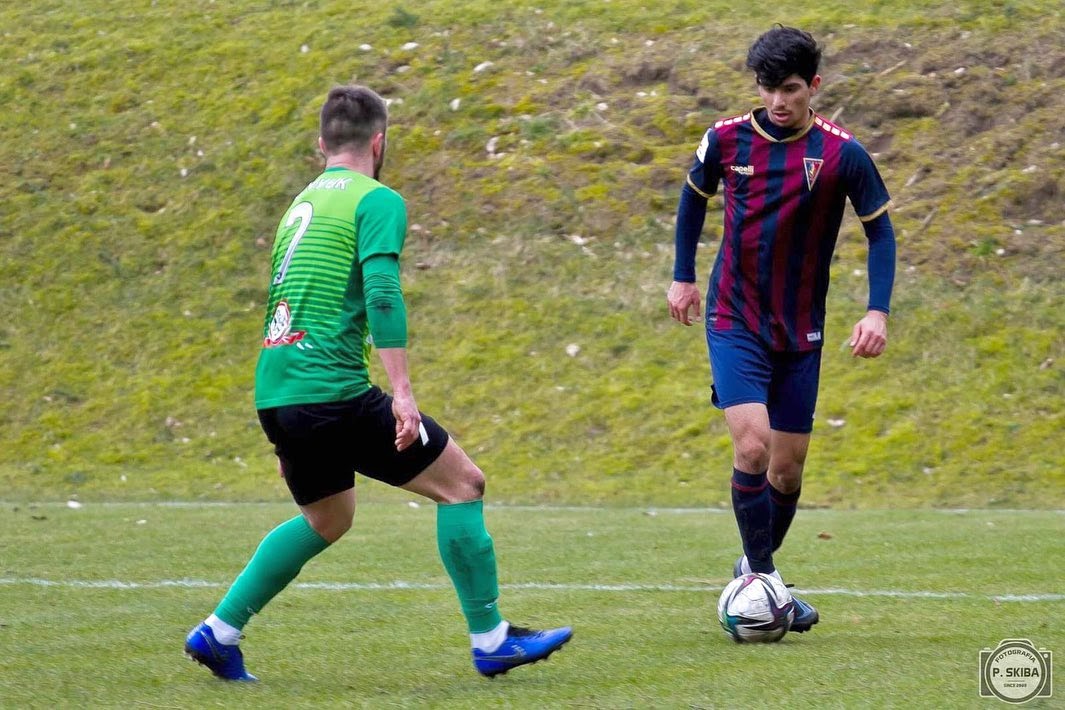 Yadegar Rostami is an attacking midfielder who can both interpret space well to create chances and find the target when he makes his way into the box. A dynamic dribbler with a natural eye for goal, Rostami's courage with the ball and strong tactical awareness makes him a constant threat. The most talented graduate from FC KIA's first generation, he earned plaudits throughout his youth career, even winning Player of the Tournament at the prestigious Cordial Cup. In the winter 2021 at age 18, he was picked up by Polish powerhouse Pogoń Sczcecin, where his strong displays for the U21 side saw him called up to train with the senior team. Currently competing for the title in Poland, Pogoń have a strong recent track record of developing and selling young players to top European leagues, and Rostami might follow in their footsteps. His rapid progression in Europe earned him his maiden callup for the U23 side, where he will be the youngest player.
Similar Player: Phil Foden
youtube.com/watch?v=xvdYVV7v8iA
9) Amirmohammad Houshmand | Center-Back (22) - Aluminium Arak FC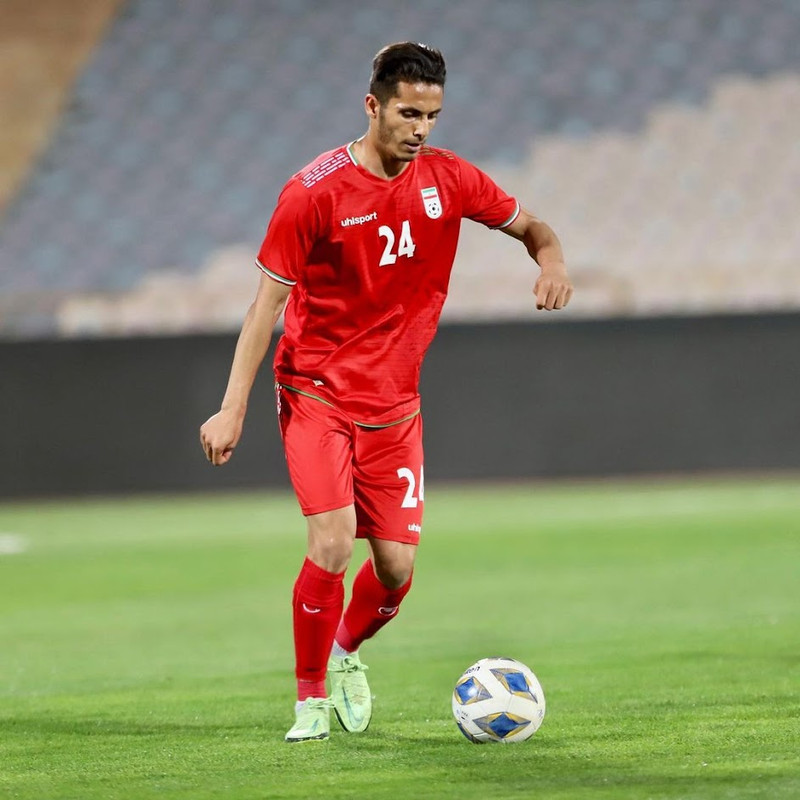 Amirmohammad Houshmand is an athletic center-back who is capable of striding into midfield to initiate offensive sequences. He can play as part of a back 3 and back 4, with his versatility allowing him to transition seamlessly between either system. His biggest strength is his aerial ability, as he often towers above others during aerial duels. Following a dispute with his club Aluminium after they refused to release him for the U23 matches, he was removed from their 11, and their results suffered. Still, his stock remains high and a move to one of PGPL's top sides may be in the offing this summer.
8) Alireza Koushki | Winger (22) - Foolad Khuzestan FC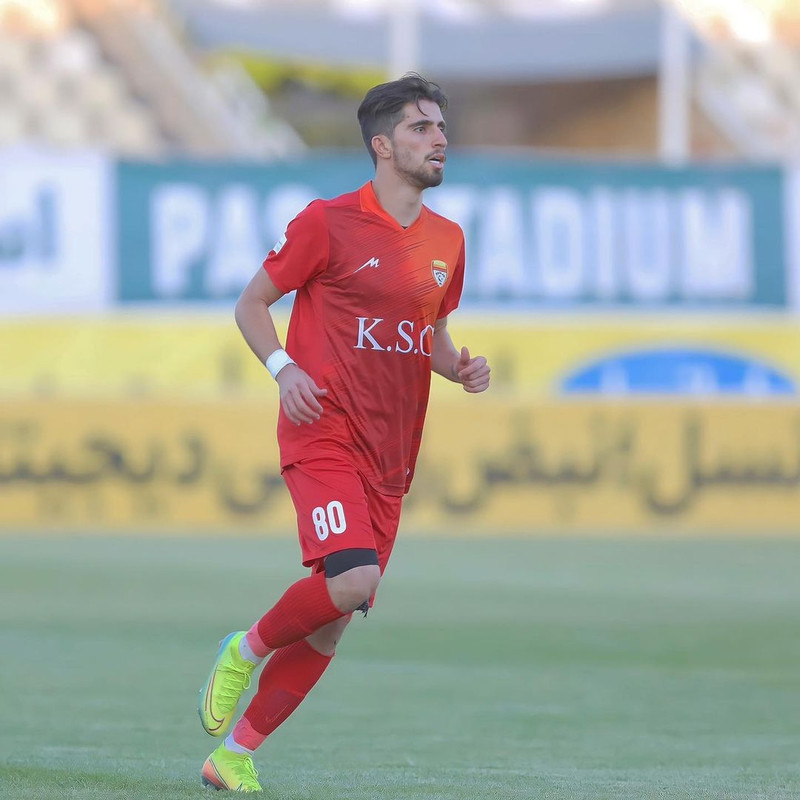 Another member of Chamanian's impressive U17 side in India, Alireza Koushki is now making a major impact in the PGPL. He was the standout offensive performer for a young Paykan side earlier this season, driving them to a healthy spot in the top 6. His performances attracted the attention of both Esteghlal and Persepolis, but it was Nekounam's ACL-bound Foolad that managed to secure his services in the winter. A technically gifted dribbler equipped with speed and good decision making skills, Koushki is stable in possession and gets himself into great goal scoring positions. The next challenge for him will be maintaining his previous performance levels in a notoriously risk-averse side fighting for domestic and continental success.
youtube.com/watch?v=_AP2tlHazI8
7) Mohammad Mehdi Ahmadi | Left-Back (22) - Naft Masjed Soleyman FC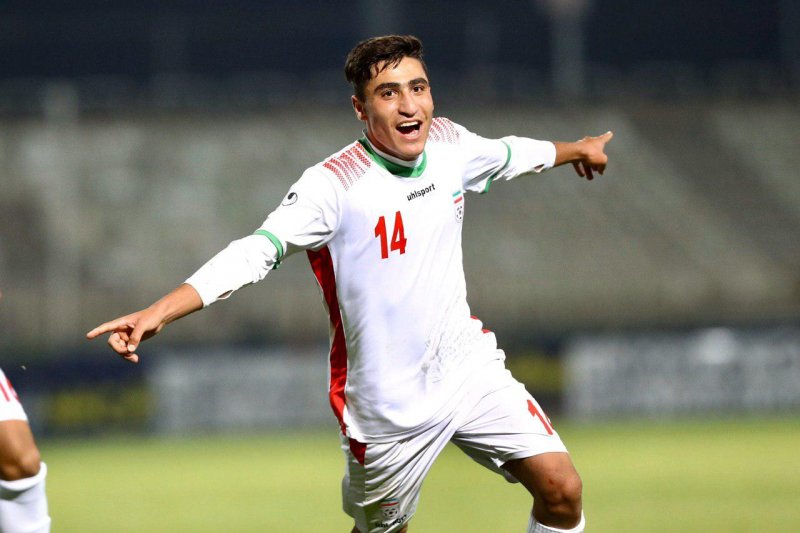 Mohammad Mehdi Ahmadi is a versatile left sided defender who can play across the whole wing. His biggest strengths come through his positioning and awareness off the ball, enabling him to make key interceptions. While defense is his strong suit, his ball progression and technical ability have improved significantly this season, making him a strong outlet to initiate counter attacks and beat the opposition's high press. In a league where players of his age often struggle for minutes and consistency, Ahmadi has been a mainstay, starting nearly all matches this season. He will likely have many suitors from near the top of the league, and given Team Melli's chronic problems at left back, he could emerge as a viable long-term alternative.
Similar player: José Luis Gayà
youtube.com/watch?v=XPWO8AXBOQI
6) Younes Delfi | Winger (21) - Unattached as of June 30, 2022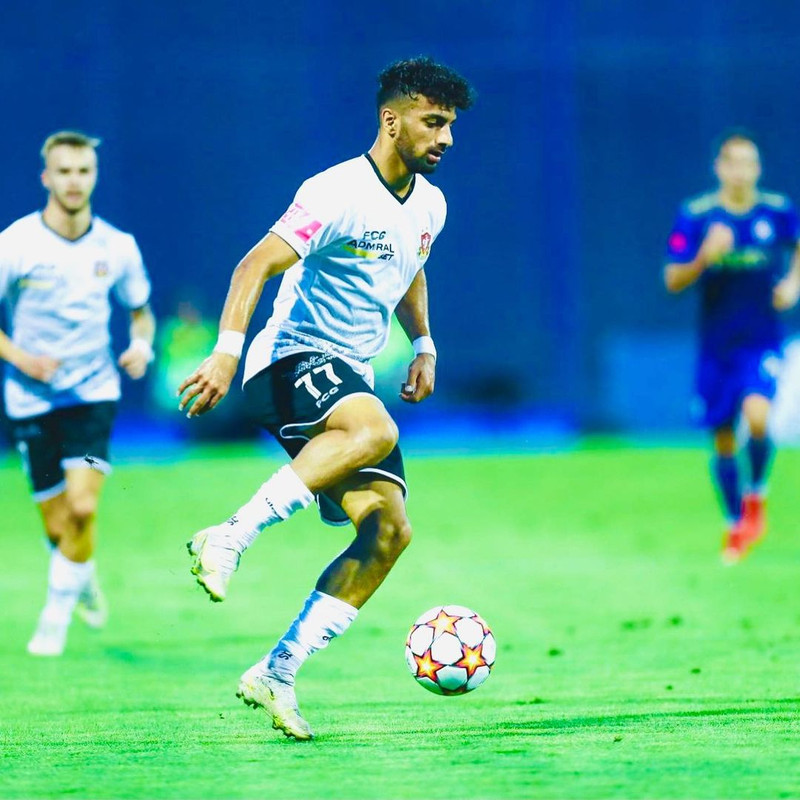 Arguably Iran's best performer at the FIFA U17 World Cup in India, Delfi caught the eye with a strong physique, direct dribbling ability, and mature finishing. His brace in the 4-0 thrashing of Germany announced his potential to a global audience, and after backing up his youth performances with an impressive goal haul for Esteghlal Khuzestan in the PGPL, European sides came knocking. Following trials with PSV Eindhoven, Delfi joined Belgian side Charleroi in the winter of 2019. Only days after signing, he was thrust into the limelight by Charleroi coach Felice Mazzu and responded with exciting displays that yielded two goals. Unfortunately the wide man has struggled to maintain consistency in Europe, often hampered by injury throughout his time in Charleroi and now on loan in Croatia. Despite this, his talent is evident, and given his young age he still has time to make good on his early promise.
youtube.com/watch?v=r4GVdT_cNis
5) Mohammad Khodabandelou | Defensive Midfielder (22) - Zob Ahan Esfahan FC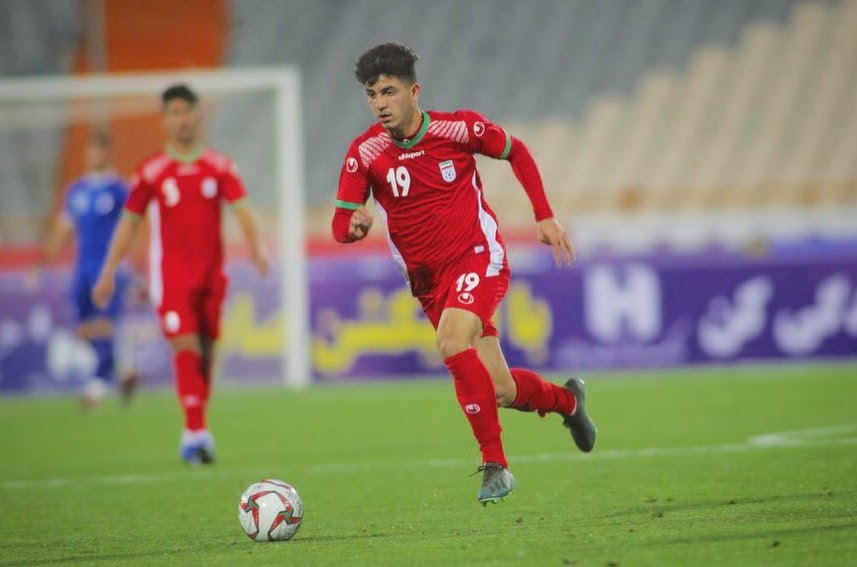 Mohammad Khodabandelou has become the midfield anchor for both club and country (Iran U23) in the past year. Capable of intercepting the ball and creating chances for others, Khodabandelou has been pivotal in stabilizing Zob Ahan's midfield this season. His tremendous engine allows him to get up and down the pitch with ease for 90 minutes. As his confidence grows, he is developing a real goal threat and ability to test opposition goalkeepers from range. In light of Team Melli's issues finding suitable central midfielders to compete with and partner Saeid Ezatolahi, Khodabandelou may enter the equation sooner than expected. His maturity and leadership qualities are also noteworthy.
Similar: Ander Herrera, Konrad Laimer
youtube.com/watch?v=-UajlfhqQoM
4) Saman Fallah | Center-Back (21) - Paykan FC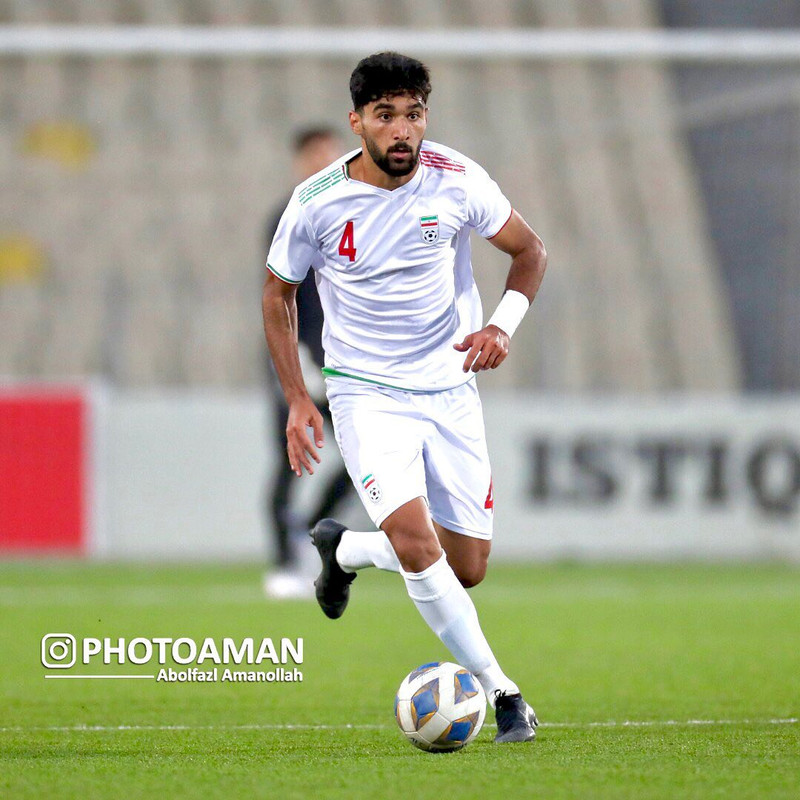 Saman Fallah is a modern center-back who excels in both halves of the pitch. Sharp positioning and aerial ability allows the young Paykan defender to make critical interceptions without committing fouls. At the same time, he connects well off of set pieces to score for his team. He has recently improved his ability to play out from the back, as the ball is seemingly glued to his feet until he finds a teammate with a precise long pass. He serves as the defensive glue for both his club and for Iran's U23 side.
youtube.com/watch?v=4Jwvtuv2y_o
3) Amirhossein Hosseinzadeh | Attacking Midfielder (21) - Esteghlal FC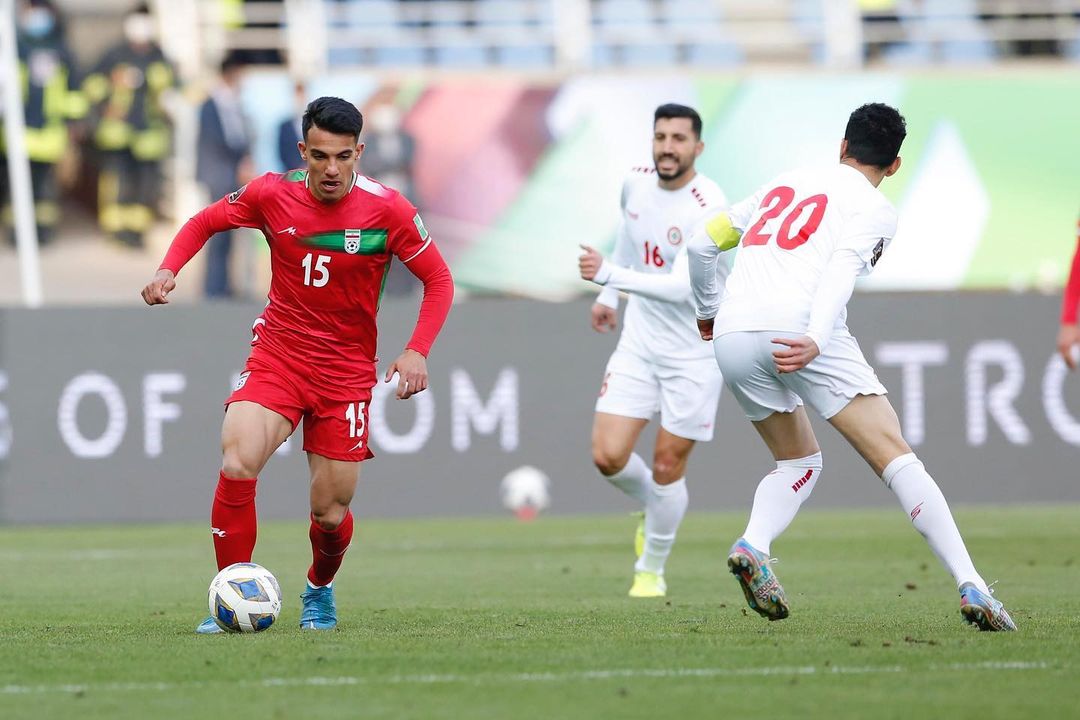 One of many exciting young players to come out of the Saipa youth setup in recent years, Hosseinzadeh has taken over the role of Esteghlal's primary offensive threat since replacing Mehdi Ghayedi this past summer. A modern attacking midfielder equally comfortable on the interior and out wide, he combines natural speed and dribbling ability with an impressive eye for goal. Off the ball, his pressing and willingness to track back is equally impressive and aided by his wiry physique. Hosseinzadeh made his debut for the senior national team at the end of March vs Lebanon, and will look to push his way into the World Cup roster. Like Yasin Salmani, a move to Europe within the next year looks inevitable for him.
Similar Players - Emile Smith-Rowe, Dani Olmo
youtube.com/watch?v=h_DEtjnw_ro
2) Yasin Salmani | Attacking Midfielder (20) - Sepahan SC
Yasin Salmani had a breakout year in 2021; becoming a starter for a title-chasing Sepahan side, captaining the U23 side to AFC U23 cup qualification, and receiving his first senior call ups where he trained with the Team Melli squad. The transition from a deep midfield role to an advanced playmaker has taken Navidkia's heir to the next level. Salmani displays an inherently high level of technique in everything he does, equally comfortable dribbling and finishing with either foot both inside and outside of the box. His positional awareness, strong physical qualities, and explosive speed with and without the ball make him the most complete Iranian midfield talent in years. A master of the press & pass, Salmani is developing into an integral player for Sepahan and is ready for a big step up. He may yet have an important role to play for Team Melli in the upcoming World Cup in Qatar.
Similar Player - Dominik Szoboszlai
youtube.com/watch?v=rn7NwaT1YTU
1) Allahyar Sayyadmanesh | Forward (20) - Hull City AFC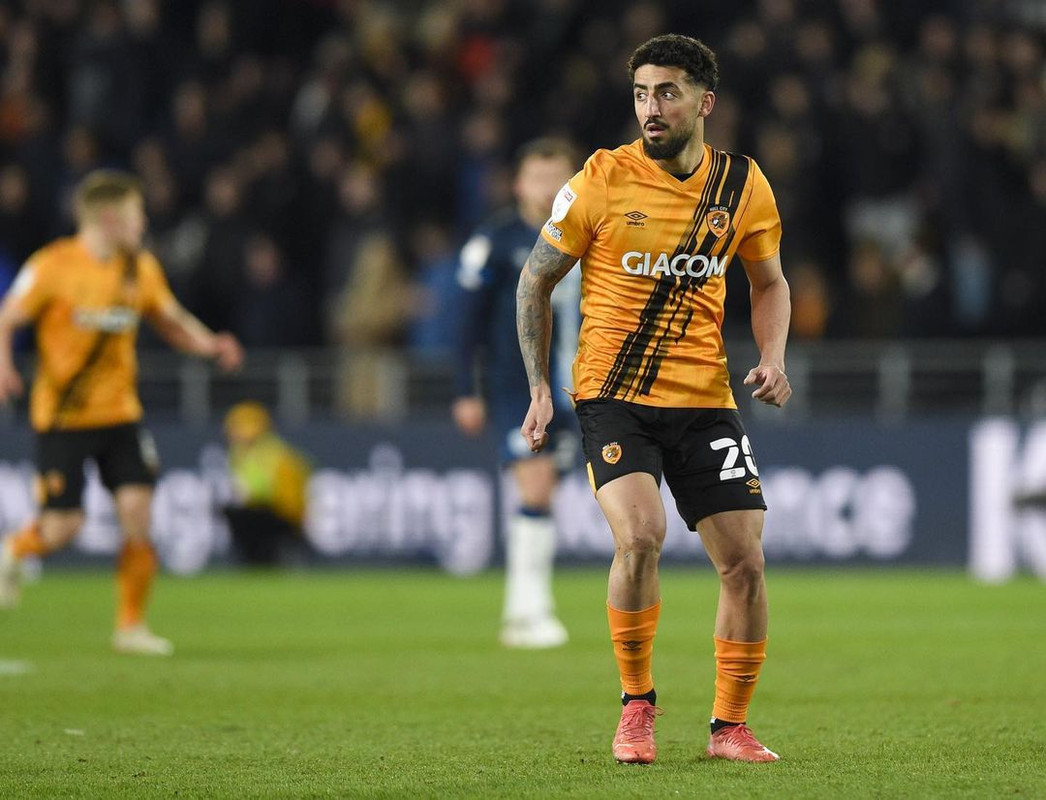 Allahyar Sayyadmanesh has cemented himself as Iran's best young player. The versatile forward can play across the front line and combines a wrestler-like physique with tremendous speed and instinctual finishing. After a spectacular showing in the FIFA U17 World Cup he joined Turkish giants Fenerbahce, but it was during an 18-month loan spell at Ukrainian club Zorya Luhansk that he began to make his mark in Europe, scoring 15 and assisting 11 across all competitions. His biggest asset may be his work rate, as he applies unrelenting pressure off-the-ball throughout the 90 minutes. His talents haven't gone unnoticed as he was named in the 2018 Guardian Next Gen Talents list and more recently awarded the Ukrainian Premier League striker of the season award in 20/21. In the winter of 2022, Championship side Hull City fended off interest from Anderlecht and Shakhtar to secure the services of the 20-year old. Following just a few months in England, Allahyar is already becoming a fan favorite, has been selected as player of the month, and is now expected to make great strides for both club and country in the coming year.
youtube.com/watch?v=3ejmrmIHAlg
Honorable Mentions:
Mohammad Mehdi Mohebi | Winger (22) - Paykan FC
Mohammad Mehdi Mohebi is a dynamic winger who loves to cut inside. He starts most matches in an inverted position on the right. His best traits are his tenacity when driving forward with the ball, his quick and precise passing skills, as well as his ability to read the game and change his positioning as needed. Like his namesake Mohammad Mohebi who recently made the jump to Europe, Mohammad Mehdi is further aided by physique and natural explosiveness, with a 1.86m frame making him significantly taller than average wide players.
Similar Player: Lucas Ocampos
Hossein Nokhodkar | Winger (20) - Gol Gohar Sirjan FC
Hossein Nokhodkar is a technically gifted winger with an eye for goal. Capable of playing on wide and in attacking midfield, Nokhodkar's ability on the ball is one of the most developed for his age group. He started training with Saipa's senior side at age 16, when then-Head Coach Ali Daei recognized his potential. Before the age of 18 he had traveled to Sardar Azmoun's Rubin Kazan for extended trials. Currently, U23 Coach Mehdi Mahdavikia seems to have earmarked him as one of the major pieces of his Paris 2024 Olympic project.
Alireza Rezaei | Goalkeeper (22) - Esteghlal FC
Alireza Rezaei is an athletic goalkeeper whose strengths lie with reflex saves and positioning. A good anticipator of attacks, Alireza excels in closing down angles and forcing attackers into shooting directly at him. His diving ability is good and he has recently improved his long passing ability. Having managed seven matches for league champions Esteghlal this term, Rezaei has emerged as the brightest goalkeeping prospect in Iran.
Amir Shahim | Forward (18) - FC Kheybar Khorramabad
Amir Shahim is a well-rounded forward who has made a habit of splitting through opposition defenses to score anyway he can. The ball is glued to his feet when he's in the box and his natural finishing ability is undeniable. He will likely make the jump up to PGPL in the coming year.
Milad Kor | Center-Back (18) - Zob Ahan Esfahan FC
The second-youngest member of Mahdavikia's U23 side, Kor is becoming one of Mahdavikia's brightest discoveries. An athletic defender with excellent physical qualities and solid technical ability, Kor has been entrusted with regular minutes in the heart of the backline. While he has not yet broken into the Zob Ahan first team, his young age coupled with the faith Mahdavikia has shown in him bodes well for his future.
Best XI: