15.06.18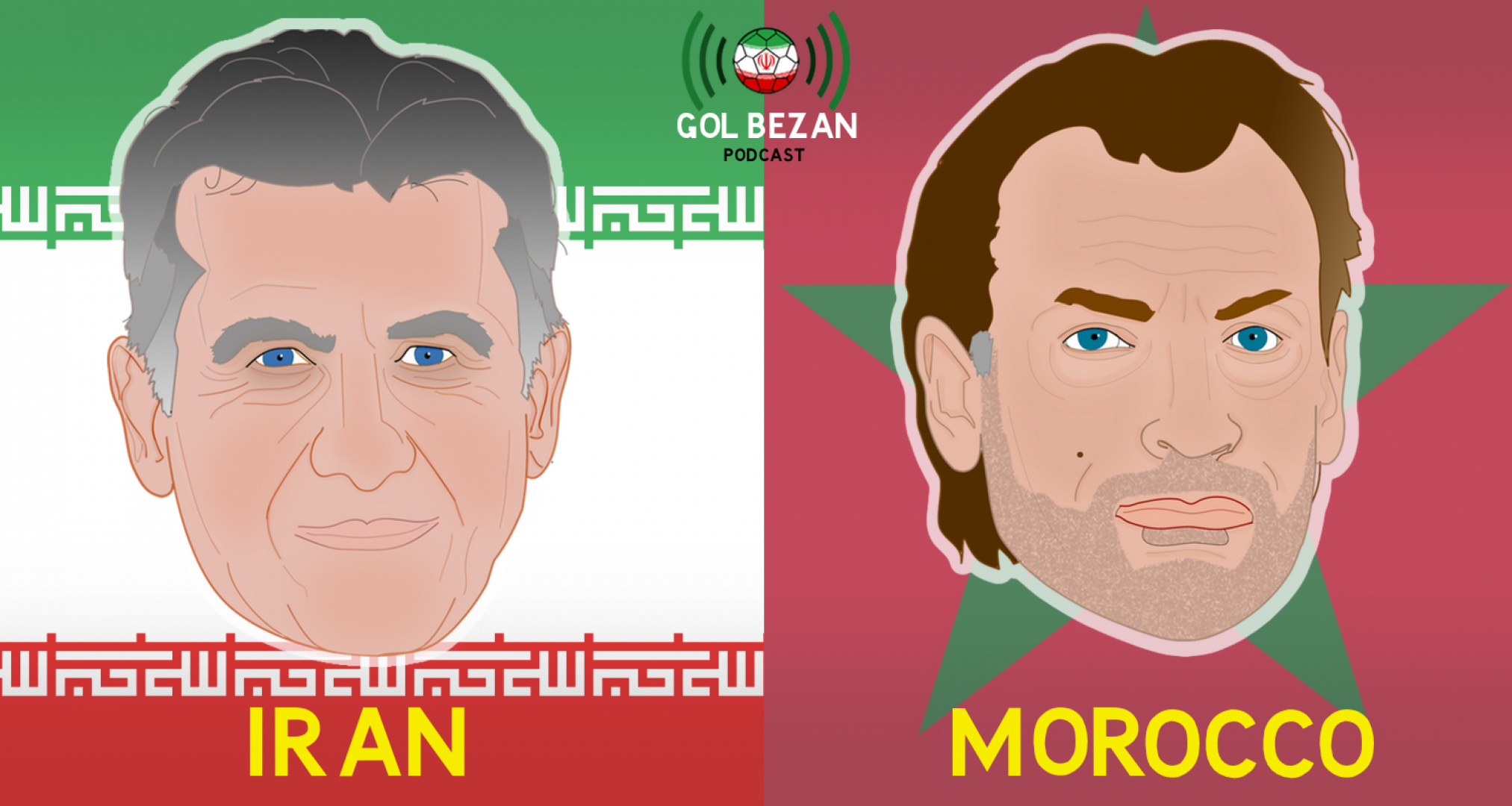 Iran booked themselves a ticket to Russia 2018 with confidence, discipline and style. 18 games without a loss. 12 consecutive games with a clean sheet. And not to mention an international record of 1,108 minutes without conceding a goal. All in all, a fantastic qualifying campaign, which is not what you could have said for Brazil 2014 when Iran qualified after a 1-0 win against South Korea in Seoul in the final game (remember, had we drawn that game Uzbekistan would have qualified ahead of us on based on goals scored after they suspiciously beat Qatar by a necessary four goals).
Clearly in the four years between the two qualifying campaigns, Iran improved massively. In this two-part piece, one before the World Cup and one after, we'll further dissect the mechanism behind this improvement and we look at what the state of affairs may be after the world cup.
Newly-made and potential future legionnaires
So far this summer two Team Melli players, Ali Gholizadeh and Omid Noorafkan, have moved to Belgium's RSC Charleroi after both having had excellent seasons at Saipa and Esteghlal, respectively. The Belgian club, under the guidance of Iranian managing director Mehdi Bayat, now have three Iranian players (in different positions) in their squad.
Kaveh Rezaei has had a good first season at Charleroi where his 12 goals and six assists (in 29 appearances) helped the club finish a very respectable 3rd in the Belgian top flight. The number 9 added another four goals to his tally in the ten playoff games held, finishing fourth in the goal-scoring chart. There are, not surprisingly, whispers of interest from Belgian top club Anderlecht and the question is whether Charleroi will be able to keep the reliable striker.
Iranian U17 attacking midfielder Amir-Hossein Hosseinzadeh also moved to Córdoba where he will have to break into the first XI. We will eagerly monitor his performance as he plays for Córdoba B in the third division. Hopefully he will persevere and stay in Spain, which is what some argue that Saied Ezatolahi should have done. Then again, the ball-playing number 6 has cemented a place in Iran's starting line-up since making his move to Russia in 2015. 
Another fantastic young player is 23-year-old Persepolis striker Ali Alipour who played a vital part in a title-winning season with the Tehran-based club. Having finished the season with 19 goals in 28 appearances, Alipour now has several European clubs sniffing around. Whether they will take the punt is another question.
Iran is a country bursting with talent with players like Taha Shariati, Younes Delfi, Allahyar Sayyadmanesh and Mohammad Sharifi. These are players who starred in the U17 World Cup last autumn and played pivotal roles in Iran's convincing 4-0 thrashing of Germany.
What's clear is that this is a very promising young side that won every game in the group stages and beat Mexico in the round of 16, only to lose to eventual runners-up Spain in the quarterfinals. What these players need now is first-team football, followed by a move to Europe to continue their development. Hopefully, they have the right motivations, ambition and, not to mention, advisers to facilitate such a move. We have too often seen young promising Iranian talent fall victim to poor choices and even worst advice.
As the first Asian player to finish top scorer in one of the big Western European Leagues, Jahanbakhsh will hopefully inspire other young Iranian footballers to take the risk of moving to Europe to further their career, both for club and country.  
European-based Team Melli players
In the 2006 World Cup, Iran had six players that played for clubs in Europe (four Bundesliga players & one in Serie A) and another player, now-retired former captain and most capped player, Javad Nekounam, who, after the World Cup in Germany, went to play seven seasons for Osasuna in La Liga. Four of these six players started for Iran in their opening fixture against Mexico in Nuremberg (a game which a 14-year-old me attended).
This 2006 World Cup team is considered by many to be the Golden Generation of Iranian football (an overused label seemingly given to any half-decent squad that only goes on to fall bitterly short of expectation – Exhibit A: the England squad in 2006). The FIFA ranking of 15th given to this Iran side before the tournament counted for very little after they finished bottom of the group, only gaining a point after a 1-1 draw with Angola in the final (and meaningless) game of a tough group that included Mexico and Portugal.
In Brazil 2014, there were 9 players that played their club football outside of Iran, six of whom played in Europe with one in each of Qatar, Kuwait and the MLS.
The current World Cup squad consists of 12 European-based players and two players playing in Qatar. In our predicted starting XI for the group games, there are only three players, Alireza Beiranvand, Omid Ebrahimi and Roozbeh Cheshmi/Pejman Montazeri, who are based in Iran.
I would be surprised if at least a couple of these Team Melli players, like Sardar Azmoun, Alireza Jahanbakhsh and Karim Ansarifard, don't make moves to bigger clubs this summer. I am sure that one of my favourite players, Milad Mohammadi, will eventually move from Amkar Perm and who's to say that this World Cup won't be the catalyst for such a move – it is, after all, the greatest showcase of football on the planet. 
Asian Cup 2019
By the time the Asian Cup starts in January 2019, I predict that experienced players like Reza  "Gucci" Ghoochanejhad, Vahid Amiri, Omid Ebrahimi and Pejman Montazeri are likely to have started to fizzle out of the Iran setup to make way for players like Kaveh Rezaei, Ali Gholizadeh, Ali Alipour and Omid Noorafkan.
You could argue that Gucci who, at 30 years of age, is still playing regular club football for Heerenveen in the Eredivisie still has something to offer for Team Melli. The embarrassment of riches in the number 9 position could see him being left out of the squad in the short-term future after the World Cup. But his experience and close relationship with Carlos Queiroz may help him retain his place in the squad, especially if players like Kaveh Rezaei, Ali Alipour or even Karim Ansarifard don't continue their scoring form for their respective clubs.
Jalal Hosseini's Team Melli career is all but over after his exclusion from both the preliminary and final World Cup squads – an anticlimactic ending to the 4th most capped player in Team Melli history. Promising young Esteghlal centre back Majid Hosseini looks like a solid replacement for the former Team Melli captain. The 21-year-old is strong and good on the ball with a sense of positioning that is mature for his age. He will most likely form a strong long-term partnership with Morteza Pouraliganji at the back over the next 5-10 years.
Management
Only a few weeks ago, Carlos Queiroz announced that he would leave his position as Team Melli head coach after the World Cup, citing a contractual dispute between himself and the Iranian Football Federation (IFF) as the reason. Having threatened to leave on three (or maybe even four) previous occasions due to bureaucratic impediments, the Portuguese coach always gets his way (and rightly so!).
The IFF should do everything in their power to keep the master tactician at the helm so that he can continue to build a team around the talented players in the squad. Iran should aim to win the Asian Cup next winter and the chances of doing so will be the greatest with the current management team who now look set to stay on.
Continuous Improvement
Carlos Queiroz is a forward-thinking manager who has consistently improved this Team Melli side since his appointment in 2011. Let's not forget that he is the first and only Team Melli manager that started to really tap into the talented Iranian diaspora by bringing in players like Ashkan Dejagah or Gucci, without whom we would not have qualified for the World Cup in Brazil in 2014.  As Iranian players continue to move to Europe and the national team players gain more experience, whilst the team reaps the benefits of the injection of youth, I am confident that this side can achieve big things.
We may draw or lose in the game against Morocco, or we may win and still not come away with enough points in the following two games against Spain and Portugal. Nobody knows what will happen in Russia and as I write this, less than 15 hours before kick off in Saint Petersburg in our first group game, I'm so tired of trying to predict the result and the starting XI. Call me biased or even deluded, but what is certain, is that this team will in the next 4-6 years go on to achieve very big things indeed. One can dream.
Look What it Means to Him' (AKA Henry Cooke) - graphic designer, occasional writer and failed polymath.  Visit his site: www.LookWhatitMeanstoHim.com or follow him on twitter here: @LWIMTH